10 Books to Read in Honor of Black History Month
Wednesday, February 10th, 2021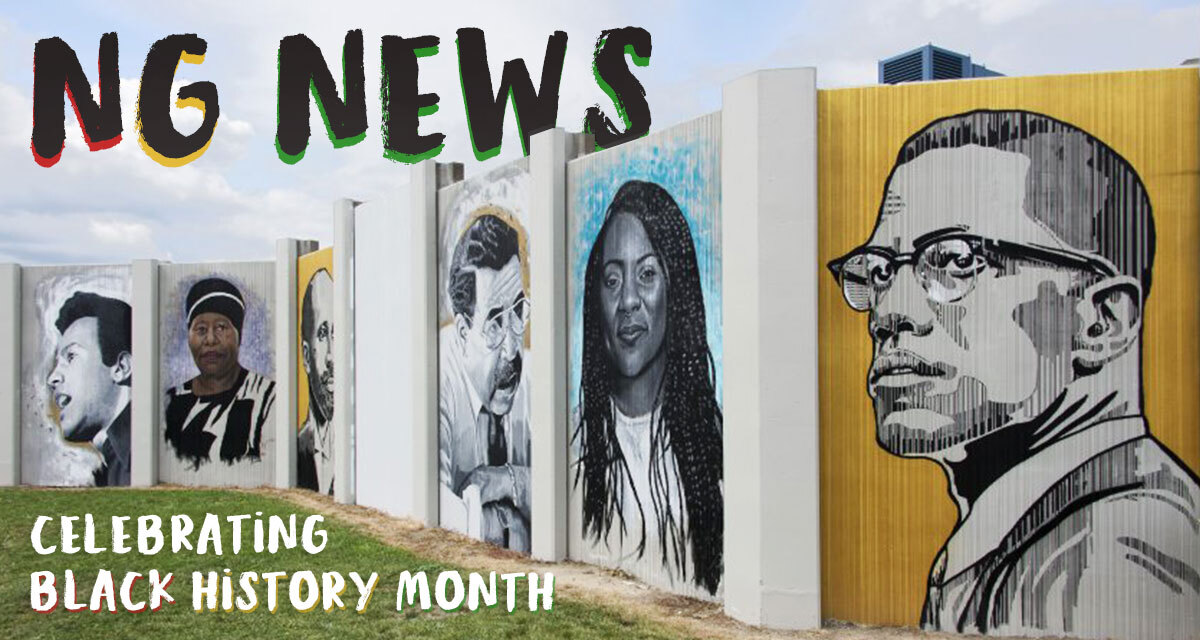 We asked NGU members to recommend books to read during Black History Month - and all year long. From historical fiction to contemporary memoirs, the books in this list are timely and important. We hope you'll cozy up, open one of these books and take the time to learn about Black Americans' experience and central role in U.S. history.
Descriptions sourced by Goodreads

1. The Underground Railroad by Colson Whitehead - Cora is a slave on a cotton plantation in Georgia. Life is hell for all the slaves, but especially bad for Cora; an outcast even among her fellow Africans, she is coming into womanhood—where even greater pain awaits. When Caesar, a recent arrival from Virginia, tells her about the Underground Railroad, they decide to take a terrifying risk and escape.
2. The Color of Law by Richard Rothstein - Segregation in America has contributed to so much social strife. Richard Rothstein makes extraordinary revelations about how this came to be and how government policies promoted the segregation that continue to this day. With meticulous research and strong analyses, The Color of Law: A Forgotten History of How our Government Segregated America chronicles the untold story.
3. White Rage by Carol Anderson - From the Civil War to our combustible present, White Rage by acclaimed historian Carol Anderson reframes our continuing conversation about race, chronicling the powerful forces opposed to black progress in America.
4. The Bluest Eye by Toni Morrison - Set in the author's girlhood hometown of Lorain, Ohio, it tells the story of black, eleven-year-old Pecola Breedlove. Pecola prays for her eyes to turn blue so that she will be as beautiful and beloved as all the blond, blue-eyed children in America. In the autumn of 1941, the year the marigolds in the Breedloves' garden did not bloom, Pecola's life does change - in painful, devastating ways.
5. Homegoing by Yaa Gyasi - A novel of breathtaking sweep and emotional power that traces three hundred years in Ghana and along the way also becomes a truly great American novel. Extraordinary for its exquisite language, its implacable sorrow, its soaring beauty, and for its monumental portrait of the forces that shape families and nations.
6. Just Mercy by Bryan Stevenson - An unforgettable true story about the potential for mercy to redeem us, and a clarion call to end mass incarceration in America — from one of the most inspiring lawyers of our time. Bryan Stevenson was a young lawyer when he founded the Equal Justice Initiative, a nonprofit law office in Montgomery, Alabama, dedicated to defending the poor, the incarcerated, and the wrongly condemned. Just Mercy tells the story of EJI, from the early days with a small staff facing the nation's highest death sentencing and execution rates, through a successful campaign to challenge the cruel practice of sentencing children to die in prison, to revolutionary projects designed to confront Americans with our history of racial injustice.
7. Sing, Unburied, Sing by Jesmyn Ward - A searing and profound Southern odyssey by National Book Award–winner Jesmyn Ward. This singular American writer brings the archetypal road novel into rural twenty-first-century America. Drawing on Morrison and Faulkner, The Odyssey and the Old Testament, Ward gives us an epochal story, a journey through Mississippi's past and present that is both an intimate portrait of a family and an epic tale of hope and struggle.
8. The Immortal Life of Henrietta Lacks by Rebecca Skloot - Her name was Henrietta Lacks, but scientists know her as HeLa. She was a poor Southern tobacco farmer who worked the same land as her slave ancestors, yet her cells—taken without her knowledge—became one of the most important tools in medicine. The first "immortal" human cells grown in culture, they are still alive today, though she has been dead for more than sixty years. HeLa cells were vital for developing the polio vaccine; uncovered secrets of cancer, viruses, and the atom bomb's effects; helped lead to important advances like in vitro fertilization, cloning, and gene mapping; and have been bought and sold by the billions.
9. No Ashes in the Fire by Darnell L. Moore - From a leading journalist and activist comes a brave, beautifully wrought survival story of navigating childhood during the height of the AIDS and crack epidemics, searching for intimacy and love as a young gay man, and ultimately finding a calling fighting for justice and liberation in the Black Lives Matter and LGBTQ movements.
10. Such a Fun Age by Kiley Reid - Amid a family crisis one late evening, white blogger Alix Chamberlain calls her African American babysitter, Emira, asking her to take toddler Briar to the local market for distraction. There, the security guard accuses Emira of kidnapping Briar, and Alix's efforts to right the situation turn out to be good intentions selfishly mismanaged.
Don't forget to buy your books at local Black-owned bookstores!
Zawadi Books
1382 Jefferson Ave.
Buffalo, NY 14208

JaQ & Jen's Urban Bookstore
Online Bookstore