AAI of WNY: Meet Apprentices Amanda & Kelly
Monday, November 12th, 2018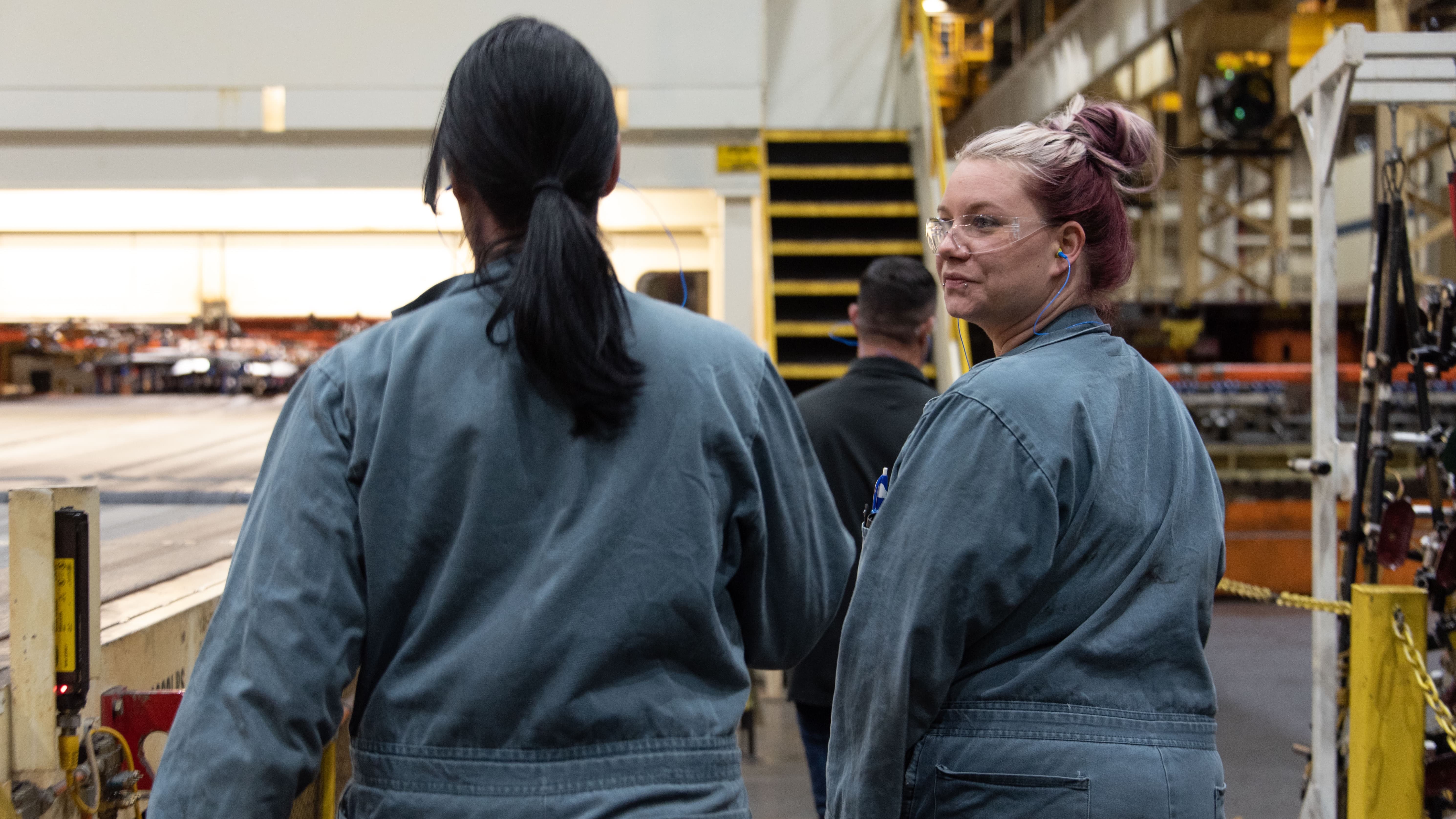 Amanda majored in Sheet Metal Technology at McKinley High School, so she was already familiar with plumbing, carpentry, and welding. She wanted a career in the skilled trades, and after working at Ford for several years, she was offered a Pipefitter apprenticeship position.
"It's very exciting. Lots of opportunity. And there is more stability" with a skilled trade. Manufacturing trades run in the family, as her son is a welder and her father was an Automation Electrician for 34 years.
Both Amanda and Kelly acknowledge that their work is challenging. "I'm climbing outside the building; I'm up on the roof; I'm down in the basement," says Amanda. "It's not the easiest job, but I find it more rewarding than just standing on a line."
Amanda and Kelly agree it is very empowering to master the mechanical skills and overcome any challenges. Kelly says "It's really awesome to do it yourself! To be able to turn around and know exactly what you are doing." People often ask her for help with things and she says, "Yeah, actually now I can help you. I know exactly what we are talking about here. I can help you do anything."
Amanda advises girls and women who are considering apprenticeships in manufacturing: "Don't ever sell yourself short. If you are thinking of doing it, do it. Otherwise you are just going to sit there and regret it."
Learn more about the American Apprenticeship Initiative here.