BUILD YOUR YEAR-ROUND ENGAGEMENT PLAN
United Way of Buffalo & Erie County makes it easy to build teamwork and boost corporate citizenship through our year-round engagement opportunities. This guide will help you outline a quarterly plan that matches you and your team's expertise, interests, and availability.
SEASONAL ENGAGEMENT OFFERINGS
Throughout the year, United Way provides a robust calendar of themed collections, volunteer opportunities, and events to help activate your employees.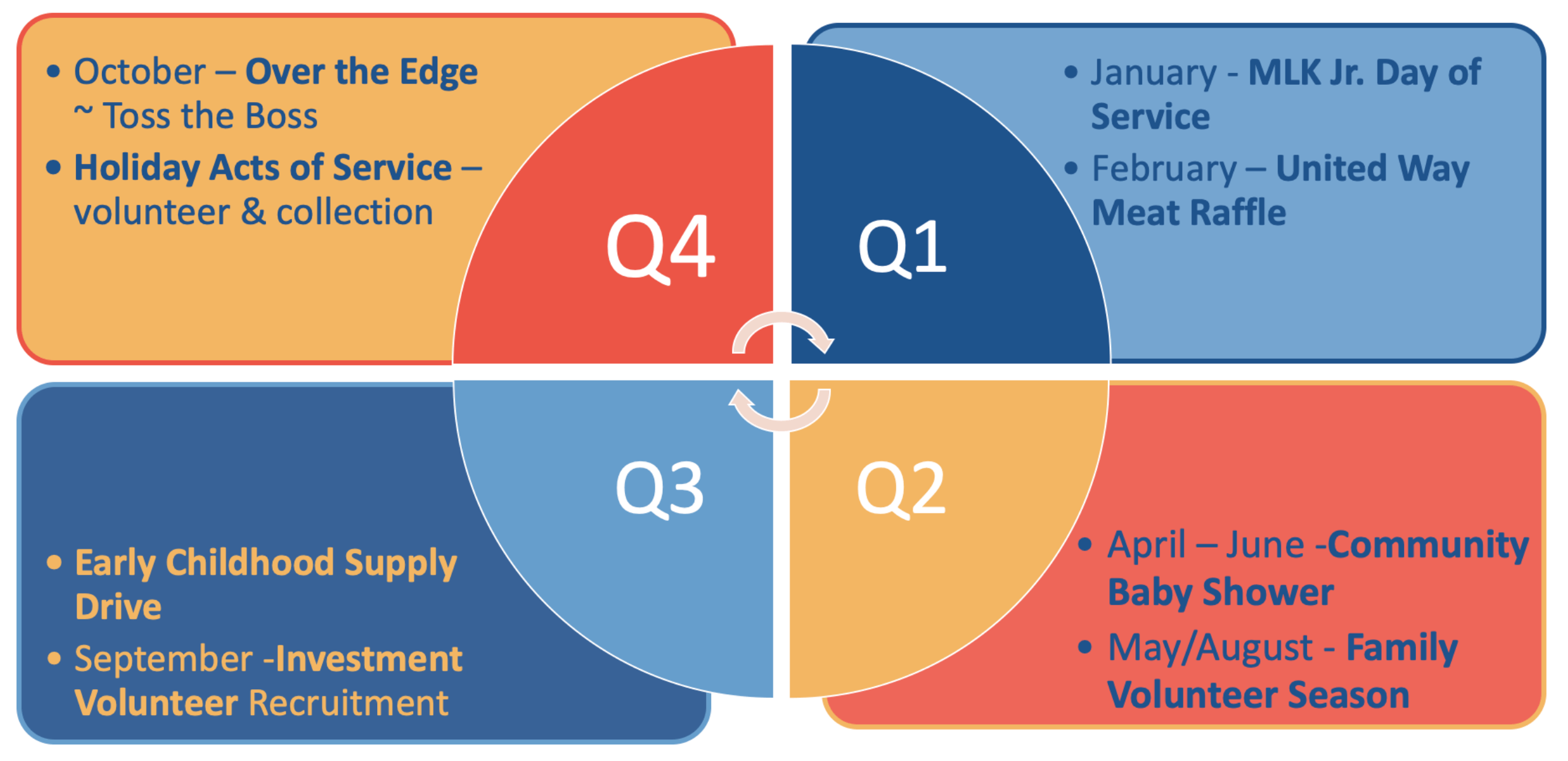 ON-DEMAND ENGAGEMENT OFFERINGS
These powerful, hands-on volunteer and learning experiences are available by request throughout the year.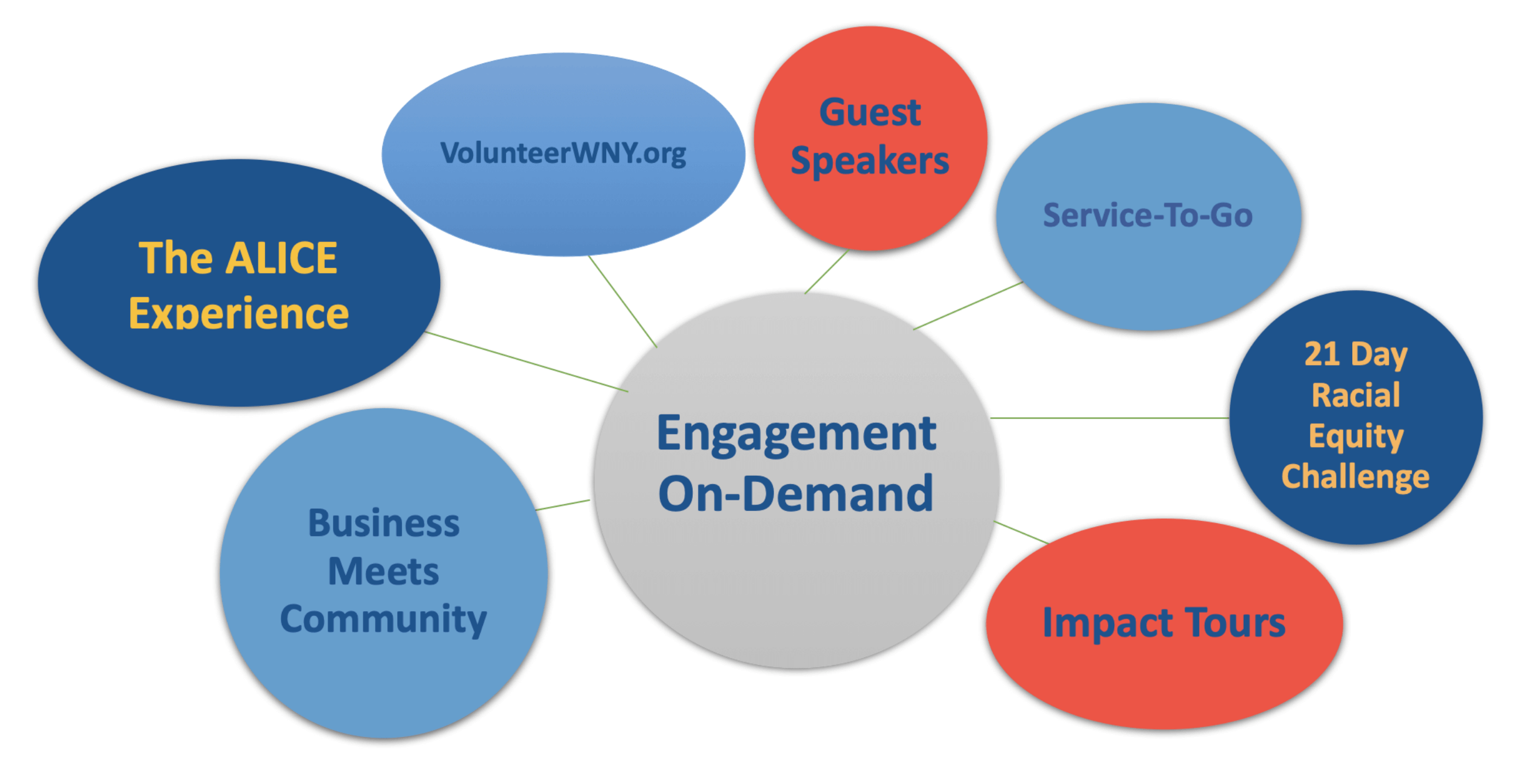 INFORMATIONAL ANNOUNCEMENTS
United Way provides ongoing informational announcements in the form of newsletters, blog posts, social media, and more. These are designed to keep community members informed about resources, events and other items of interest.
PUTTING IN ALL TOGETHER
Once you've identified the kinds of engagement opportunities that interest your team most, it's time to build your quarterly engagement outline. Below is just one example of how you can combine United Way's set calendar of seasonal activities, your selected on-demand educational and volunteer offerings, and the informational announcements you receive from United Way into one comprehensive giving and engagement plan.