Millenial Mixer
Thu, Apr 18, 2019
5:00pm - 8:00pm
Bar Cultivar,
65 Vandalia Street, Buffalo, NY 14204 (
map
)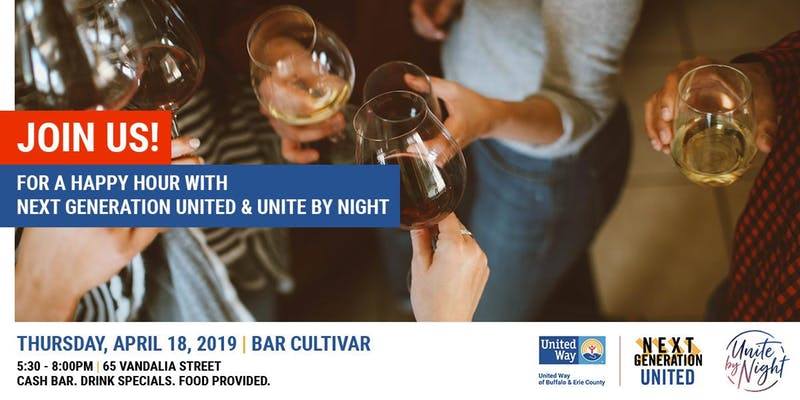 Next Generation United is kicking off their summer and fall programming with members from the amazing team behind Unite by Night!
Join us to hear the story of young professionals combining passion with a purpose to create a "side hustle" with meaning, exploring entrepreneurial collaborative projects for the greater good.
Get your tickets here.