Pitch 10 Preview Night
Thu, Sep 19, 2019
5:30pm - 8:00pm
Utliant,
155 Chandler Street, Suite 6, Buffalo, NY 14207 (
map
)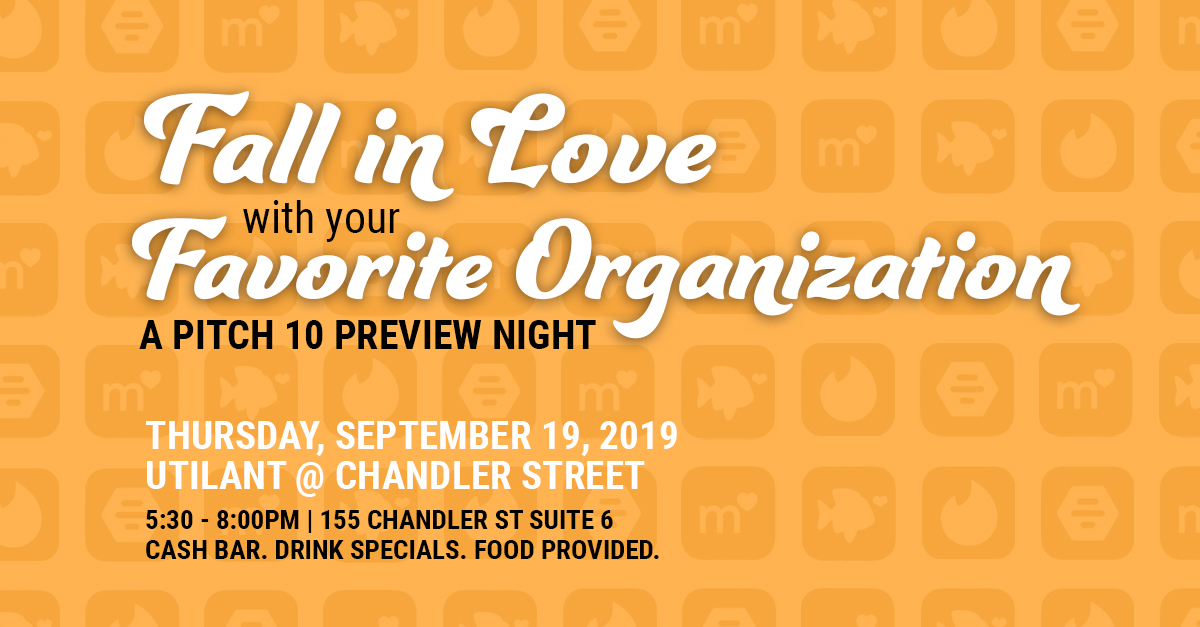 Join your fellow Next Generation United movers and shakers and find out which Pitch 10 2019 agency is your perfect match. Come see which organizations are making a "buzzzz" in our community.

The 11* pitching organizations are:

ACCESS of WNY
Accessible Academics
5 Loaves Farm
The Tool Library
For Every Little Handprint
Rooted in Love
The Salvation Army of Buffalo, NY
Rock Autism Music Festival
Mason's Mission Foundation
Unite by Night
Arts Services Initiative of WNY

*This year there are 11 finalists. After the scoring process was complete, the scoring committee discovered there was a perfect tie. After reviewing all options, they decided the best way to keep the process fair and transparent was to allow both organizations the opportunity to pitch.
Register below.