Financial Capability and Asset Building
Friday, July 15th, 2022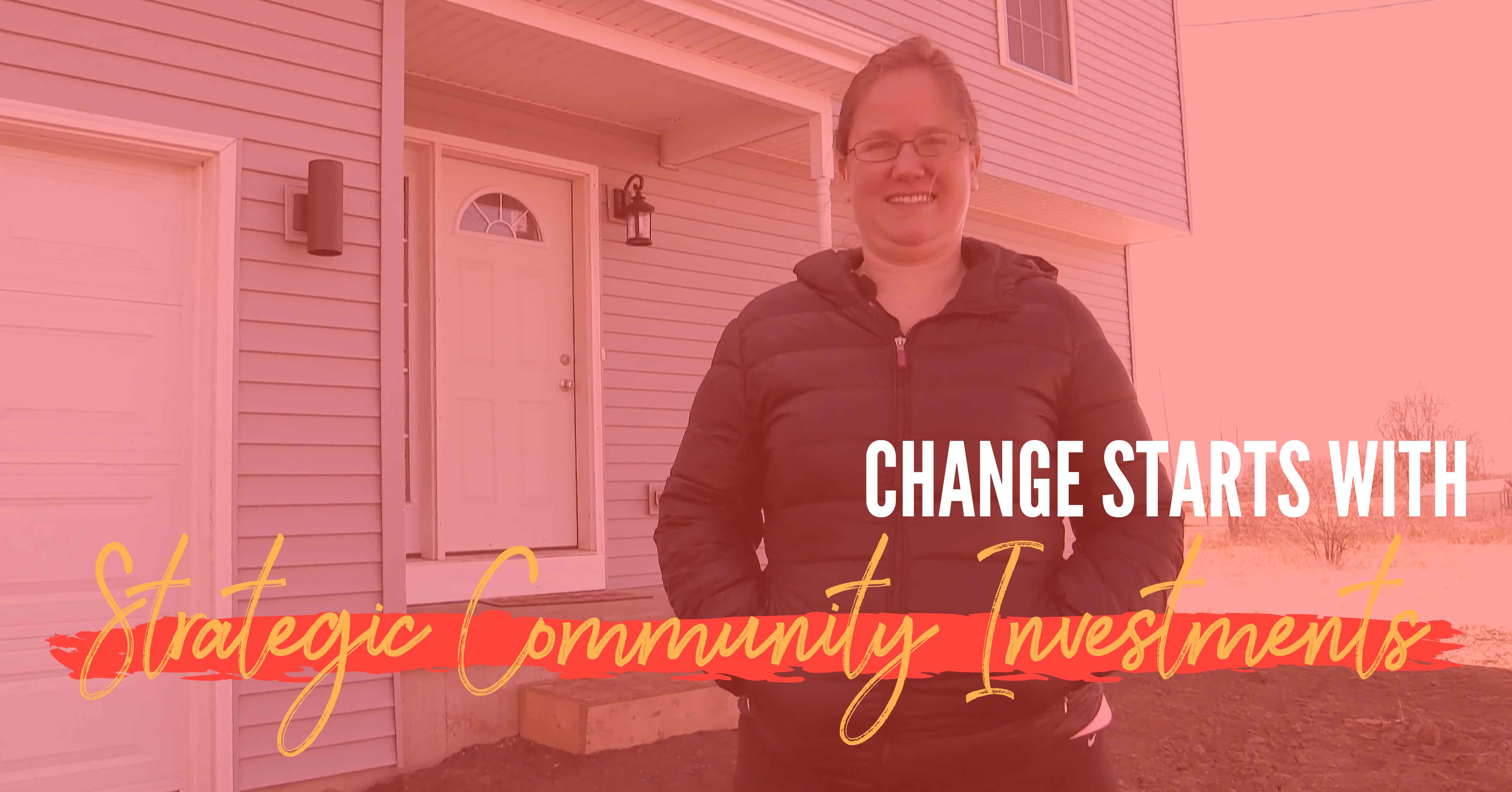 Financial Capability and Asset Building
Goal: To give families in Erie County the tools needed to build financial assets.
Across the country, 1 in 5 American households has zero net worth, meaning they have no wealth or their debt is greater than their assets.
Financial capability is a blend of skills, knowledge and self-efficacy needed to make sound money management decisions that best suit individuals and their families at any given moment. This combination of things also requires an enabling environment that includes access to appropriate financial services and education about financial resources. Financial capability is the foundation for being able to begin asset building. Asset building is an approach that emphasizes the value of enabling individuals and families to learn about and use sound family budgeting and money management practices to address financial issues, and to plan for long-term success.It also allows a family to transfer their resources from one generation to the next, which is a key part of breaking the cycle of poverty. In Erie County, 16.8% of families have zero net worth. The proportion of families of color who have zero net worth is significantly higher than the average (31.8%).
United Way of Buffalo and Erie County has long been a champion for financial stability, which is why we are a local leader of the WNY Regional VITA (Volunteer Income Tax Assistance) Network program. The VITA program provides families and individuals who earn less than $58,000 annually with free, reliable assistance filing their federal income tax returns. Individuals that have their taxes prepared through VITA and receive a tax refund use those dollars to cover child care expenses, pay bills, as well as to save for the future. Additionally, we offer free online tax preparation software to every household with a simple return through myfreetaxes.com. Because of our longstanding commitment to helping those in our community with their financial capability and asset building we've recently invested over $640,000 in programs that assist community members in creating their own financial capability framework and assist in asset building.
Another way we're helping families build on their financial capabilities is by investing in financial education programs. One such program in our area is the Financial Education Program (Financially Fit). Financially Fit is designed to foster financial literacy among limited English proficiency, low-literacy, and low-income community members. Low-income families with low financial literacy are more economically vulnerable and are often targets of predatory services such as payday loans and rent-to-own businesses. This program strives to improve participants' money management skills to help them avoid predatory services and provide them with the knowledge and confidence to secure and maintain assets. This 8-week program is equipped to work with nonnative English speakers and native English speakers alike. It teaches families in their own language about the principles of banking, budgeting, paying bills on time, proper credit use, and saving for the future. There is also a 10-week version of the course which focuses on home ownership in addition to the materials covered in the 8-week course. While there are several financial education programs that community members can take advantage of, what makes this program especially unique and beneficial is that it is fully accessible for those who are pre- to low-literate, or those who have limited English proficiency.
Investing in Matched Savings Accounts (IDAs) is another way we're partnering with local agencies to help community members begin asset building. This program works with low- to moderate-income families with female heads of household who are receiving Earned Income Tax Credit or TANF. It also supports the ALICE (Asset Limited Income Constrained Employed) population and those with an income under 200% of the poverty level. For this program, participants are encouraged to create good money management habits while building a savings account. Participants open special-purpose savings accounts, and every dollar they save in these accounts is matched by $4 (maximum match of $4,000). These funds can be used for any of three objectives: acquiring a first home, car ownership to obtain or maintain employment, or enrolling in post-secondary education/vocational training.
The work of United Way of Buffalo & Erie County and our partner agencies is critical to helping our communities understand Financial Capability and begin Asset Building. Please consider supporting the United Way of Buffalo & Erie County's annual campaign so that we can continue to do this vital work. As little as $2 a week can provide a two-hour new homeowner workshop for 20 homeowners trying to build their assets by purchasing a home. Meaningful change in our community starts with people like you choosing to make a difference. Make your pledge to the UWBEC annual campaign here uwbec.org/give
If you are interested in learning more about the funded agencies and the ways in which general campaign funds make a positive change in our community visit www.uwbec.org/impact