Find Your Way: Meet Brynn
Monday, August 7th, 2023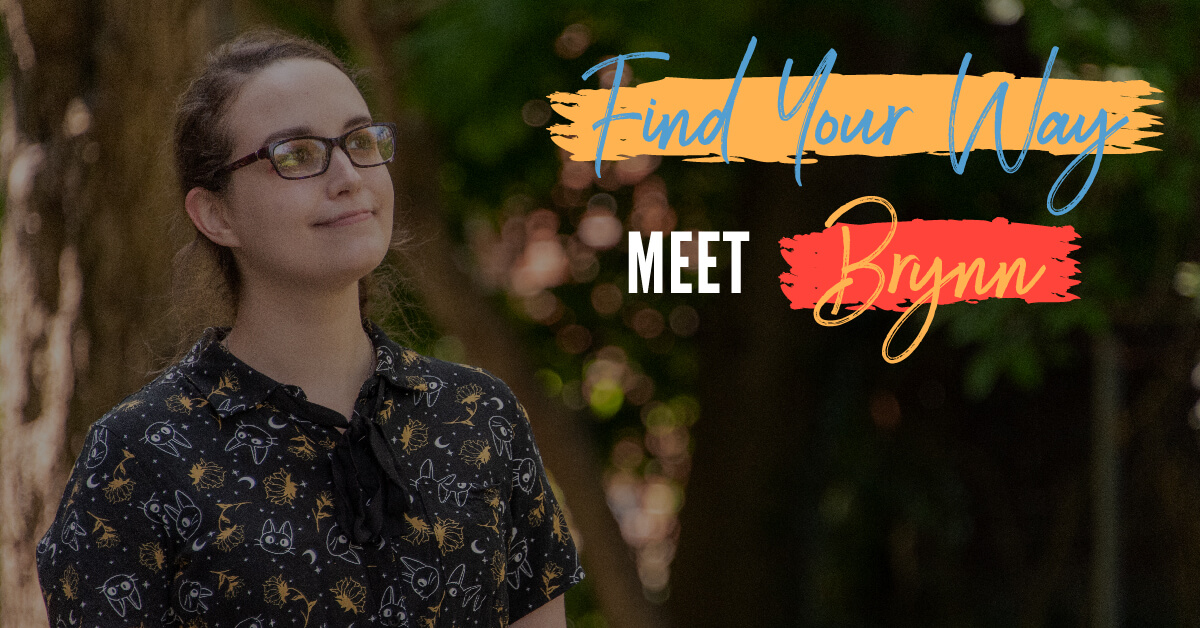 Meet Brynn Brewington, a passionate individual dedicated to making a difference in her community. As a social work student, recent graduate from Buffalo State University and AmeriCorps member, Brynn is actively involved with the United Way ALICE Advisory Council. Her journey with United Way has not only broadened her understanding of the community but also complemented her classroom education with real-world experiences.
The goal of the ALICE Advisory Council is to positively impact the lives of Asset-Limited, Income-Constrained, Employed (ALICE) households by improving their financial stability. To do this, United Way works together with members of ALICE households to find out their greatest needs and their ideas for ways to make life easier and more fulfilling. United Way created the ALICE Advisory Council so that ALICE members can help direct the work of United Way going forward.
40% of families in Erie County are currently living in financial hardship. Of that group, 26% of households fall into this ALICE category – people who are working, whose incomes are above the federal poverty level, but who earn too little to cover their and their families' basic needs. However, they also earn too much to qualify for most assistance programs.
ALICE households are forced to make tough choices, such as deciding between quality child care or paying the rent. And their low wages relative to the cost of living in Buffalo and Erie County mean that even a small hiccup or surprise expense can be a huge setback to their family's financial security and wellbeing and, by extension, the wellbeing of the whole community. Understanding the lived experiences of ALICE families is an important part of building effective community programs.
Brynn's introduction to the ALICE Advisory Council came through one of her professors who recognized her potential and believed she would provide valuable input as a student and a member of the ALICE population. Since joining the council a year ago, Brynn and the other members meet virtually every other month for about an hour to discuss community issues and share their perspectives. Each meeting focuses on a different topic, and the council acts as a representative voice for the people they interact with regularly.
"I moved to Buffalo about 5 years ago. I wasn't really familiar with much of anything around here. But after I started at Buffalo State, one of my professors actually introduced me to the ALICE Advisory Council. She thought that I would be a good fit, that I'd have a lot of input to give as a student and as someone who is in that population, that ALICE population.
Once every other month, we meet for about an hour. We discuss what's going on in the community. We'll talk about things like housing, how it's affecting us and the people that we know, the people we interact with. Different things that we're hearing from other community members. So we're representing the other people in the community that we interact with.
We talk about different programs that have either gone through or are being planned, and (United Way) will get feedback from us on how we feel about it. And we'll ask other people in the community and bring it back to the following meeting. It's really collaborative, and I think it's been wonderful hearing from other people in the community."
Brynn finds immense value in hearing from diverse voices in the community and appreciates the opportunity to contribute to the decision-making process. She considers her involvement with the ALICE Advisory Council as an integral part of her education.
"As a social work student and going through my undergrad career and then being able to experience the ALICE Advisory Council and seeing everything else that United Way does, I feel like it's really helped complete my education. I had the component in the classroom, and now I'm really getting the community, the person-centered component. And I think that's invaluable."
What inspires Brynn to dedicate her time to United Way is her strong belief in service and advocacy. As someone with an invisible disability, Brynn also advocates for individuals in the disability community. Working with United Way has become a part of her advocacy journey, allowing her to make a positive impact.
"It's incredible, bringing members of the community together. And we're from all over the community, I've noticed. None of them are necessarily my neighbors, but we come together as a community and as neighbors to help solve all these problems that we're all seeing in different ways."
Looking ahead, Brynn aspires to be more involved in the coming years, beyond the ALICE Advisory Council, and to be part of uplifting the whole community through United Way.
To Find Your Way is to recognize and amplify the power we have together to make meaningful change in the community where we work and live. It's not just a one-time response to a single problem that will resolve quickly, but a call to collaborate on the complex issues Buffalo and Erie County face.