Healthy Birth Outcomes
Thursday, July 28th, 2022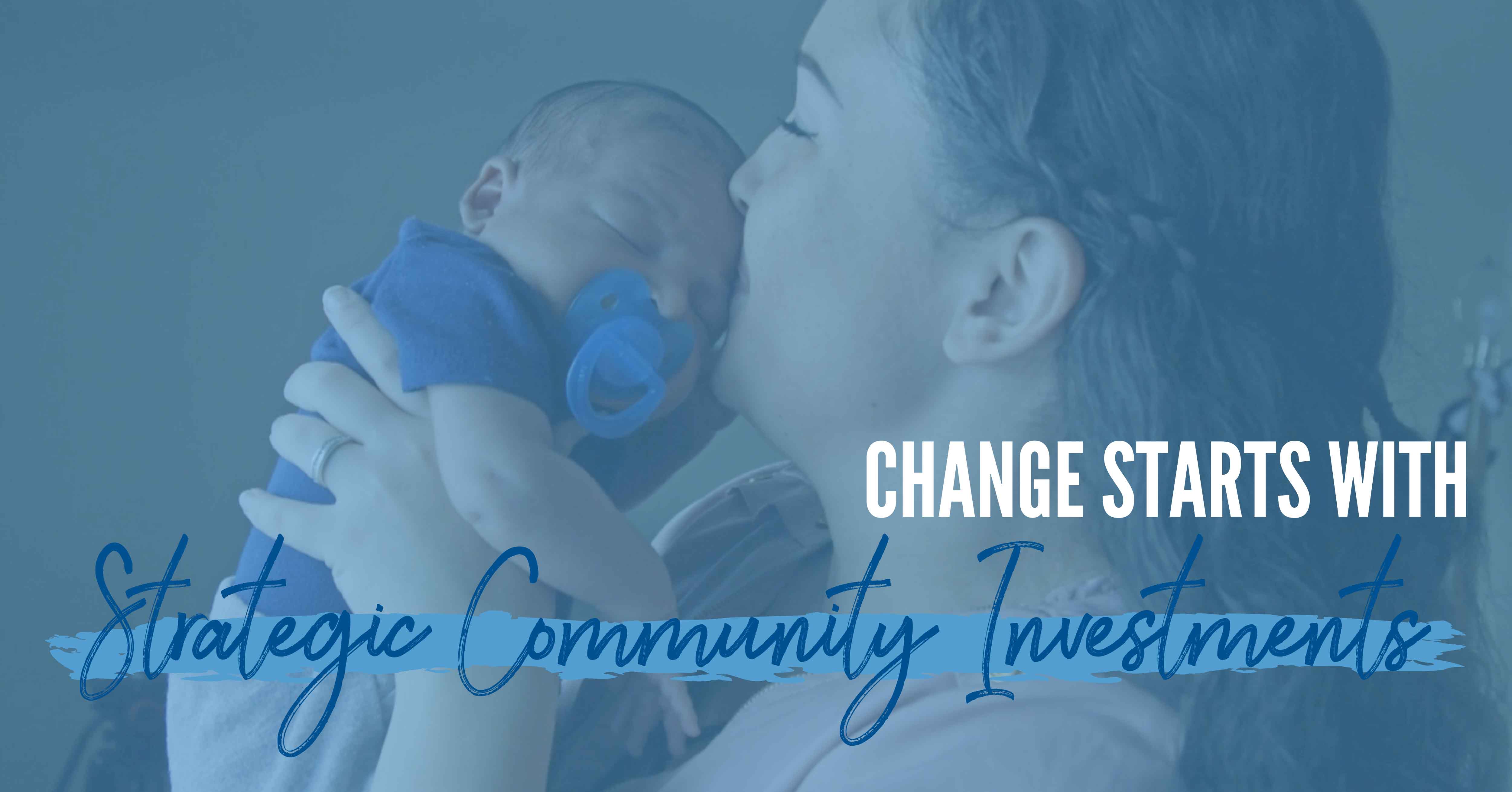 Healthy Birth Outcomes
Goal: To reduce the premature birth rate in Erie County and strengthen maternal and infant health.
Premature birth and the complications it causes is the leading cause of death in babies in the United States. Babies who survive a premature birth are more likely to experience long-term health problems such as cerebral palsy, intellectual disabilities, chronic lung disease, blindness and hearing loss. Nationally we have the worst preterm birth rate of high-resource nations. Locally our preterm birth rate is higher than both the statewide (9.2%) and national (9.8%) averages. In Erie County, 10.1% of babies are born prematurely. However, due to systemic health care inequities, preterm births do not occur equally. Black women are 51% more likely to deliver a preterm baby than all other women. Black women are also at higher risk for adverse maternal health outcomes, including pregnancy-related death and/or disability.
We've learned that there are three vital ways to help strengthen maternal and infant health, assisting pregnant people to attend medical appointments, meet their health-related social needs and breastfeed after the baby is born. UWBEC has been committed to strengthening maternal and infant health for quite some time and we've achieved great success with programs that we've helped to build like GO Buffalo Mom. We've also chosen to make strategic investments in local programs that are working to address the systemic inequities that lead to the premature birth and maternal health crisis that is affecting our community.
One of the programs that are working to address maternal and infant health is the Community Health Worker Program. For this program, Community Health Workers (CHW) conduct home visits with participants to help assess and meet the individual needs of the participant. CHWs are trained in trauma-informed care, and harm reduction techniques as well as being both culturally and linguistically competent allowing them to serve the diverse population of Erie County. The CHWs assist participants by filling in the gaps to help them meet health-related social needs such as navigating the complicated health care system or connecting them to resources to meet other needs such as food, clothing or housing. This program has a 6 level service delivery model that supports pregnant people through their pregnancy and well into postpartum, and provides them with necessary resources at every step of the way. The Community Health Worker Program works primarily within high-need zip codes in Erie County that have been identified by the NYS Department of Health as the highest-risk neighborhoods based on poor prenatal and perinatal outcomes.
Another program we funded this year was the Priscilla Project of Buffalo (PPB), which is a pregnancy home visiting program for refugee and low-income, at-risk women. Every month a PPB community health worker conducts a home visit to provide education on prenatal nutrition and breastfeeding. Visits continue postpartum to provide breastfeeding support and postpartum depression screenings. For those involved in the program who are considered higher risk, PPB matches them with a volunteer mentor during their pregnancy. Mentors provide transportation to appointments, education and support. They also assist the pregnant person with accessing the critical supplies they will need once they deliver (cribs, car seats, etc.) Program participants are offered a linguistically matched doula to provide emotional, physical and mental support during labor and delivery. These doulas are also able to provide interpretation services if needed.
The work of United Way of Buffalo & Erie County and our partner agencies is critical to strengthening maternal and infant health. Please consider supporting the United Way of Buffalo & Erie County's annual campaign so that we can continue to do this vital work. As little as $1 a week will assure that 4 babies have basic hygiene items each month. Meaningful change in our community starts with people like you choosing to make a difference. Make your pledge to the UWBEC annual campaign here uwbec.org/give.

If you are interested in learning more about the funded agencies and the ways in which general campaign funds make a positive change in our community visit www.uwbec.org/impact.