Pitch 10 Helps Grassroots Gardens WNY Prepare for Winter
Wednesday, September 26th, 2018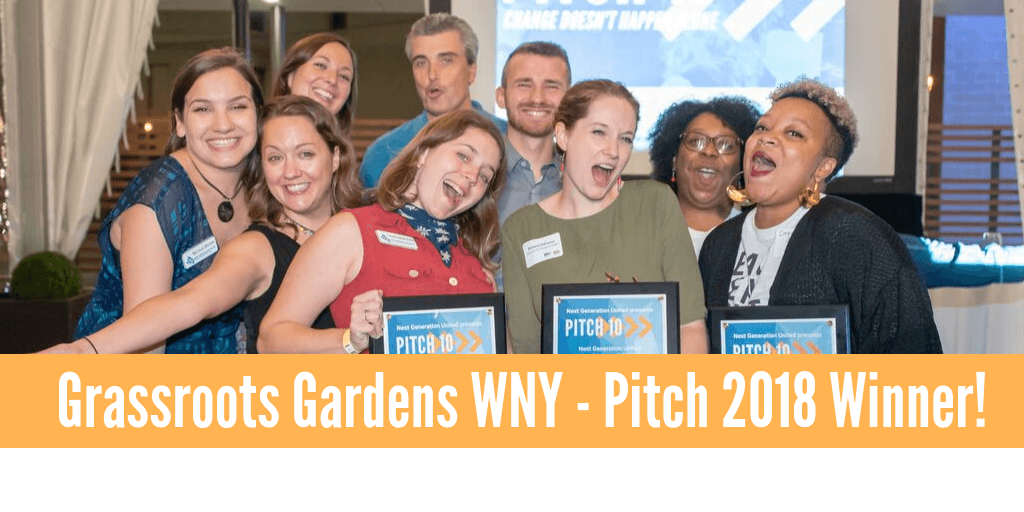 by Jeanette Koncikowski, Executive Director - Grassroots Gardens WNY
*On September 20, 2018 Grassroots Gardens presented and placed first at Next Generation's United's Pitch 10 event and recieved $5,000 in grant money. We invited them to share their experience as part of our blog series.
The timing of the Pitch 10 event announcement and call for proposals was perfect. Joe Kurtz, one of our primary gardeners at Tyler Street Community Garden, and Matt Straub, a student at the University of Buffalo in the School of Architecture had just pitched their own collaboration to me. When Joe had recently toured me through the garden for the first time in midsummer, he showed me a number of projects built by student groups at the University at Buffalo. In the front of the garden stood the "seed hut;" a gift last season from the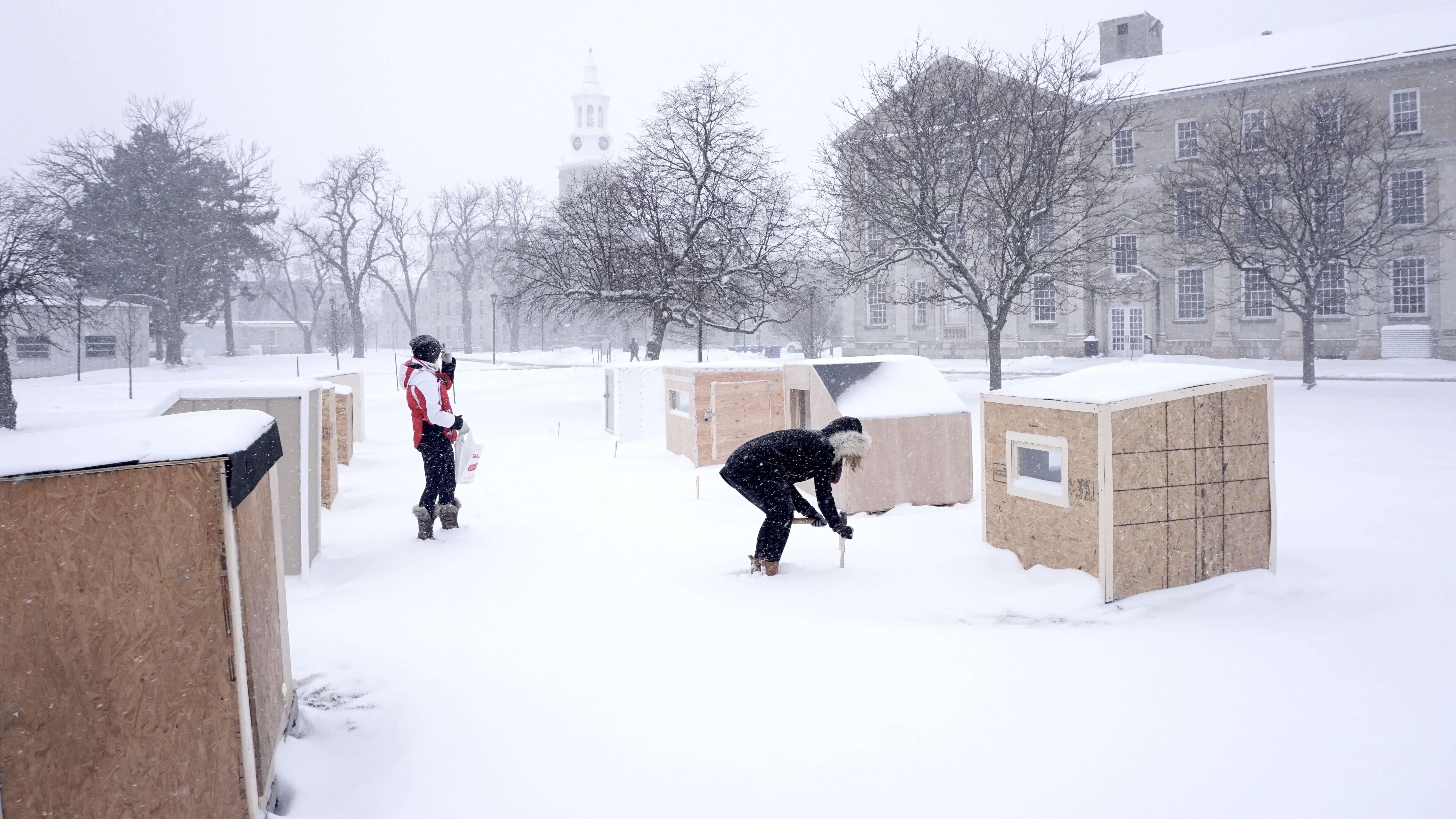 students of Professor Martha Bohm's architecture course on sustainable design. As part of their learning experience, the students had to design and build a structure that could withstand Buffalo's cold temperatures.
While the huts were not originally intended to be used in gardens, the winning design in last year's class looked like it could double as a cold frame to grow or harden off seedlings. The students gifted the hut to Tyler Street Community Garden.
Joe and Matt wondered if this semester, the assignment could be expanded to build the structures to withstand the cold temperatures AND be able to successfully grow seedlings? A few emails later, the official collaboration was underway. Under Professor Bohm's guidance, about 90 UB architecture students will be working through the Fall 2018 semester to build 10 solar-heated structures. All of these huts will then be donated at the end of the course to Grassroots Gardens WNY. We will place them in interested school or community gardens to be used as cold frames. Cold frames can insulate seedlings in the spring from harsh weather and extend harvest time in the fall, providing up to an additional 4 months of growing time. More time for growing equals more fresh organic produce for community members who garden within our network of 105 community and school gardens. The majority of our gardens are within food deserts, neighborhoods without easy access to grocery stores or other sources of healthy, fresh produce. The gardens provide a critical link in combatting hunger. We know that for every one Grassroots gardener, five people in the family are fed from the gardens. Having 10 gardens with 4 extra months for growing food could make a big impact on hunger in Buffalo.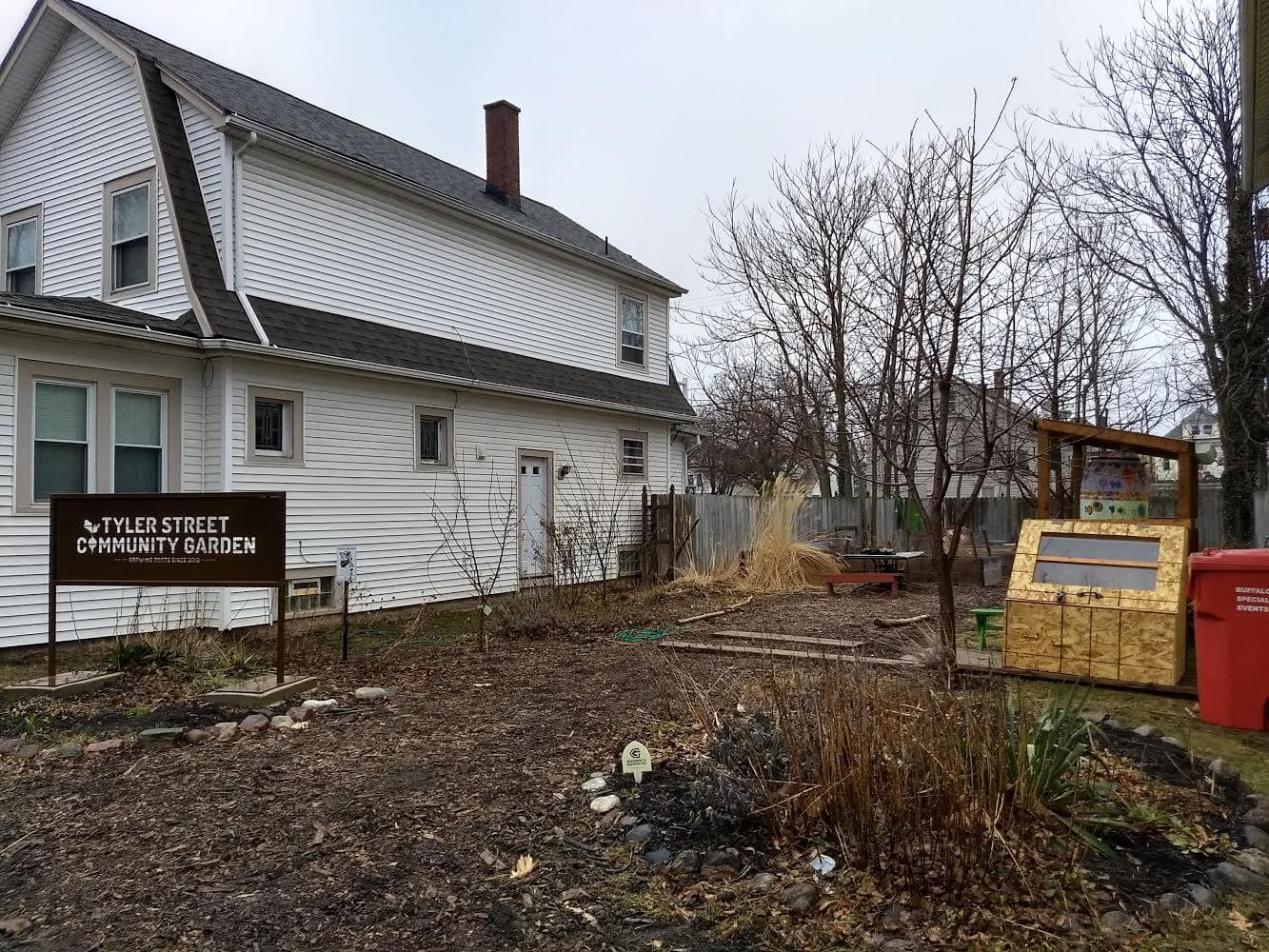 The only downside? The UB students have to pay out-of-pocket for their lab fees for the class. Each hut costs about $500 to construct and that money would have to come out of the student's pockets. Matt asked me to keep an eye out for any grant funding that might support the project as students can struggle to pay for these fees. It seemed a match made in the great garden then when the Pitch 10 application was released! The application process was straight-forward and we were excited when we found out we had made it into the main event to pitch our collaboration.
Fast forward 2 months. Grassroots Gardens WNY won first place for our upcoming collaboration with the UB architecture students. Matt Straub co-pitched at the event with our board chair, Bryana DiFonzo. In three minutes, Matt and Bryana made the link between Buffalo's harsh winters, food access and security, the role of community gardens, millennial innovation and the architecture course. The grant money will fund all the materials to construct the 10 seedling huts/cold frames.
Matt said, "When the awards started, we were excited. Happy with our performance, we hoped for one of the smaller prizes. One prize went to Mona's House, a great organization, and another to Arts Access, which is going to be a wonderful program. We figured that was the end of our journey but then we were called up to accept first place! It was incredible. We cannot wait to get the huts out to the gardens in a couple of months!"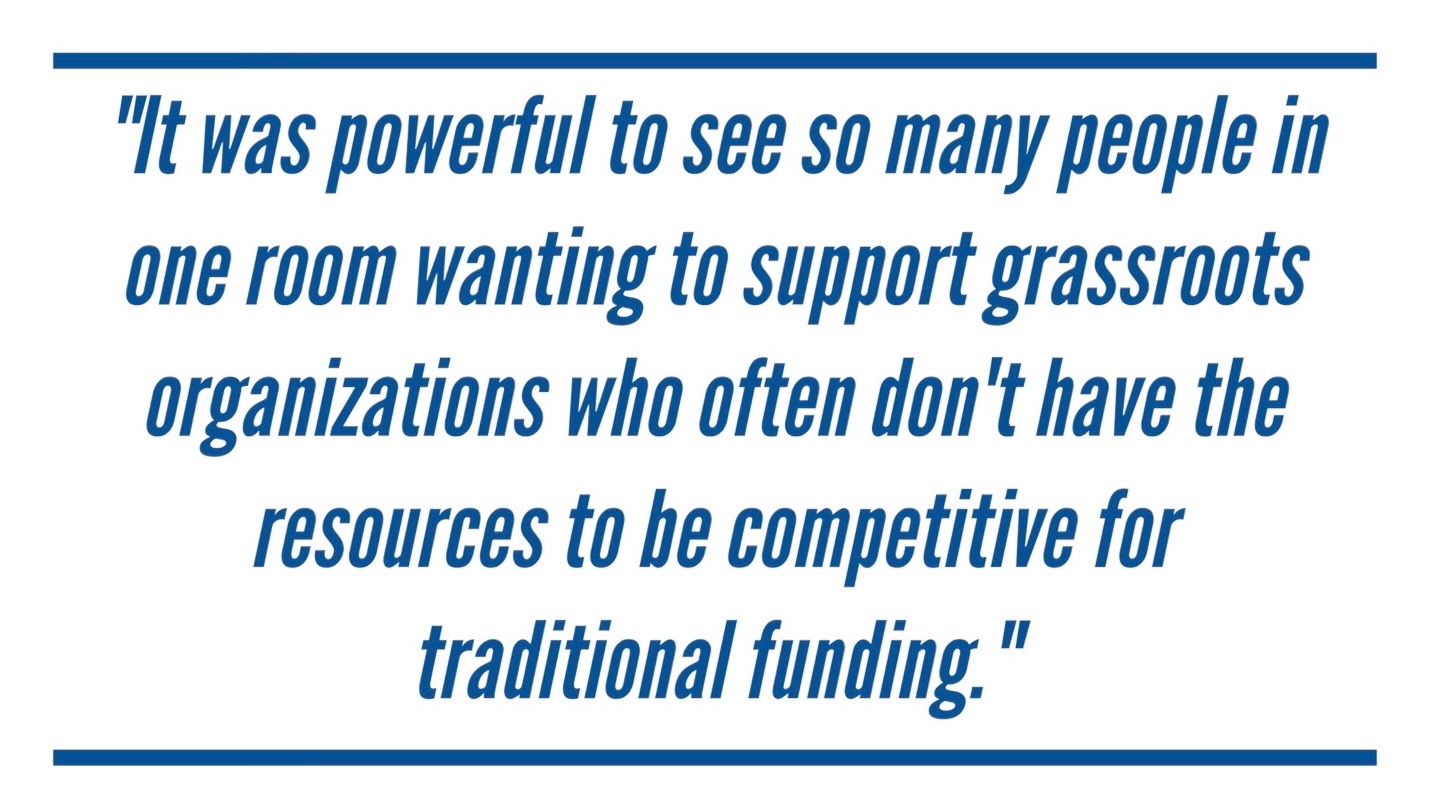 Bryana added that Pitch 10 "was powerful… to see so many people in one room wanting to support grassroots organizations who often don't have the resources to be competitive for traditional funding. " She also said that she was excited for the UB partners to "be able to walk by the garden and see their project still being used to help the community after they graduate!"
Grassroots Gardens WNY wouldn't have the capacity it does now without innovative community-based projects and partners who translate theory into practical application. Out-of-the-box thinking (or actually, in-the-box thinking, in this case) has benefited our gardens in so many ways.
I am looking forward to crunching through the snow to check on the spinach, lettuce, kale, and other greens we'll be growing in the huts soon enough. On behalf of our gardeners, thank you to the UB School of Architecture, Next Generation United, Pitch 10 and the United Way of Buffalo & Erie County for putting more food on our city's collective plate.