New CEO Announced
Wednesday, September 14th, 2022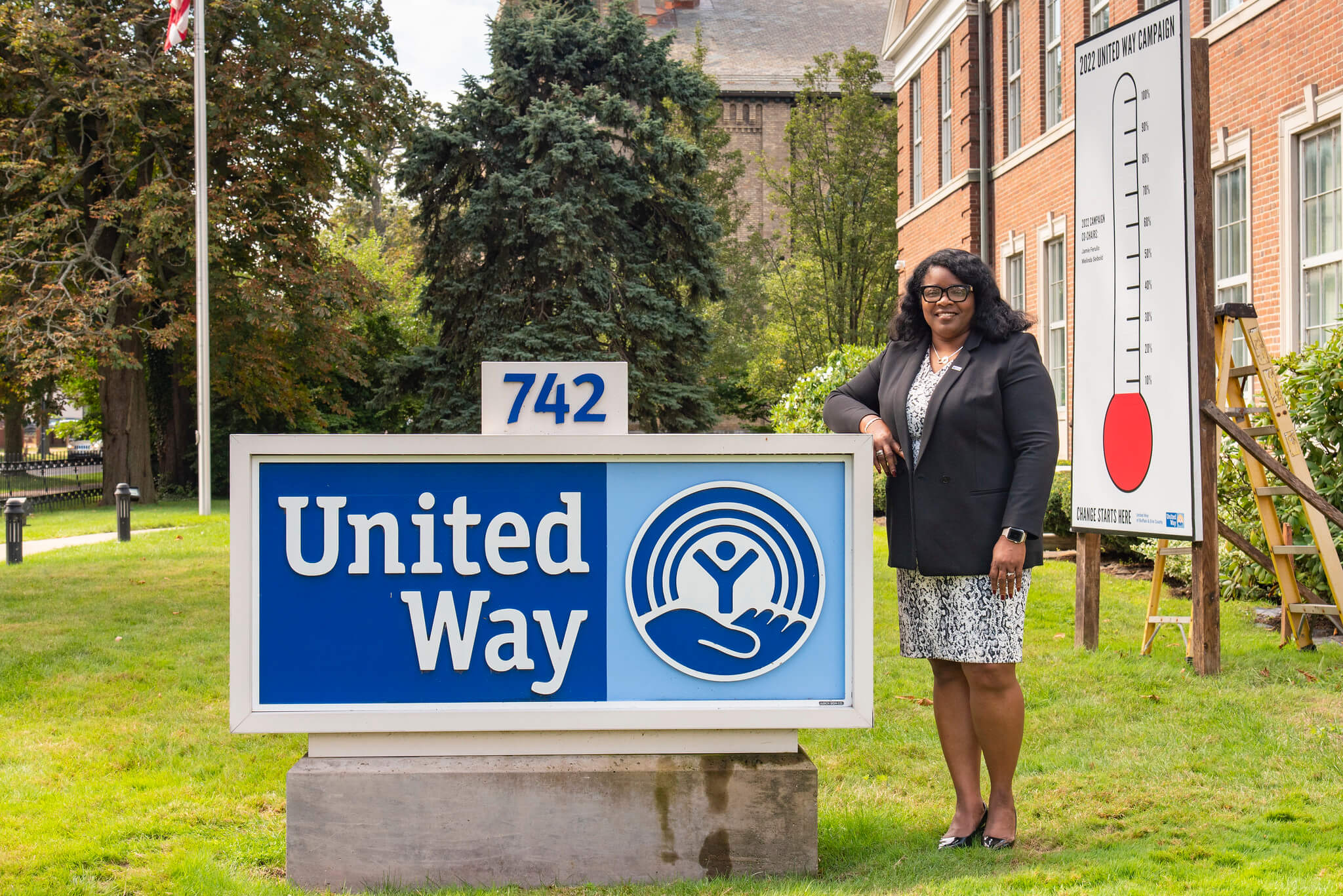 TRINA BURRUSS NAMED NEXT PRESIDENT & CEO OF UNITED WAY OF BUFFALO & ERIE COUNTY
Burruss to succeed Michael Weiner, who retires at year-end
BUFFALO, NY, September 14, 2022 – The Board of Directors of United Way of Buffalo & Erie County announced today that Trina Burruss will be United Way of Buffalo & Erie County's next President and CEO. Burruss, who currently serves as the organization's Chief Operating Officer, will begin her tenure upon current President & CEO Michael Weiner's retirement at the end of the year.
Burruss brings to the role a wealth of experience in the financial services industry, along with over 30 years of serving in community and volunteer leadership roles. During her banking career, Burruss led community initiatives that developed relationships with nonprofits and invested millions of dollars in philanthropic support into helping community members build the financial well-being they need to thrive. Her efforts led to, among other things, the opening of a new Northwest branch office in East Buffalo, launching new community financial wellness initiatives and shepherding internal and external practices to advance diversity, equity and inclusion.
Burruss's professional and personal accomplishments led United Way to invite her to serve on its Strategic Planning Task Force in 2019 and afforded her an opportunity to help shape the organization's future direction. From there, she served on the Board of Directors until she saw an opportunity to align her leadership skills and passion for the community and pursued the Chief Operating Officer role at United Way, which she assumed in July of 2021.
"Having worked alongside Trina as part of the United Way board and seeing the influence she has had within the United Way organization in her time as COO, it is clear that Trina brings the experience, connections and perspective needed to drive United Way's work to build an equitable and resilient Erie County," says Rev. Rachelle Sat'chell Robinson, United Way Board Chair.
"United Way's rich history of convening partners, building solutions and mobilizing resources requires a leader with a strong business acumen and commitment to collaboration, as well as a deep love for this Western New York community we call home," says Michael Weiner, United Way President & CEO. "I see all of this in Trina Burruss, and I am confident that United Way of Buffalo & Erie County will be well positioned for the future with Trina at the helm."
Beyond her work at United Way, Burruss currently serves as Board Chair for the Foundry, Vice President for First Shiloh Housing Corporation, and Treasurer and Budget Committee Chair for First Shiloh Baptist Church. She also serves on the Boards of Say Yes Buffalo, Buffalo Urban Development Corporation and Leadership Buffalo. In addition, she is a member of Delta Sigma Theta Sorority Buffalo Alumnae Chapter.
A Buffalo native, Burruss holds a Master of Science in Executive Leadership & Change from Daemen College and a Bachelor of Arts in Business Administration from Medaille College, along with a Diversity & Inclusion Certificate from Cornell University.