2021 Philanthropists Of The Year
Monday, September 19th, 2022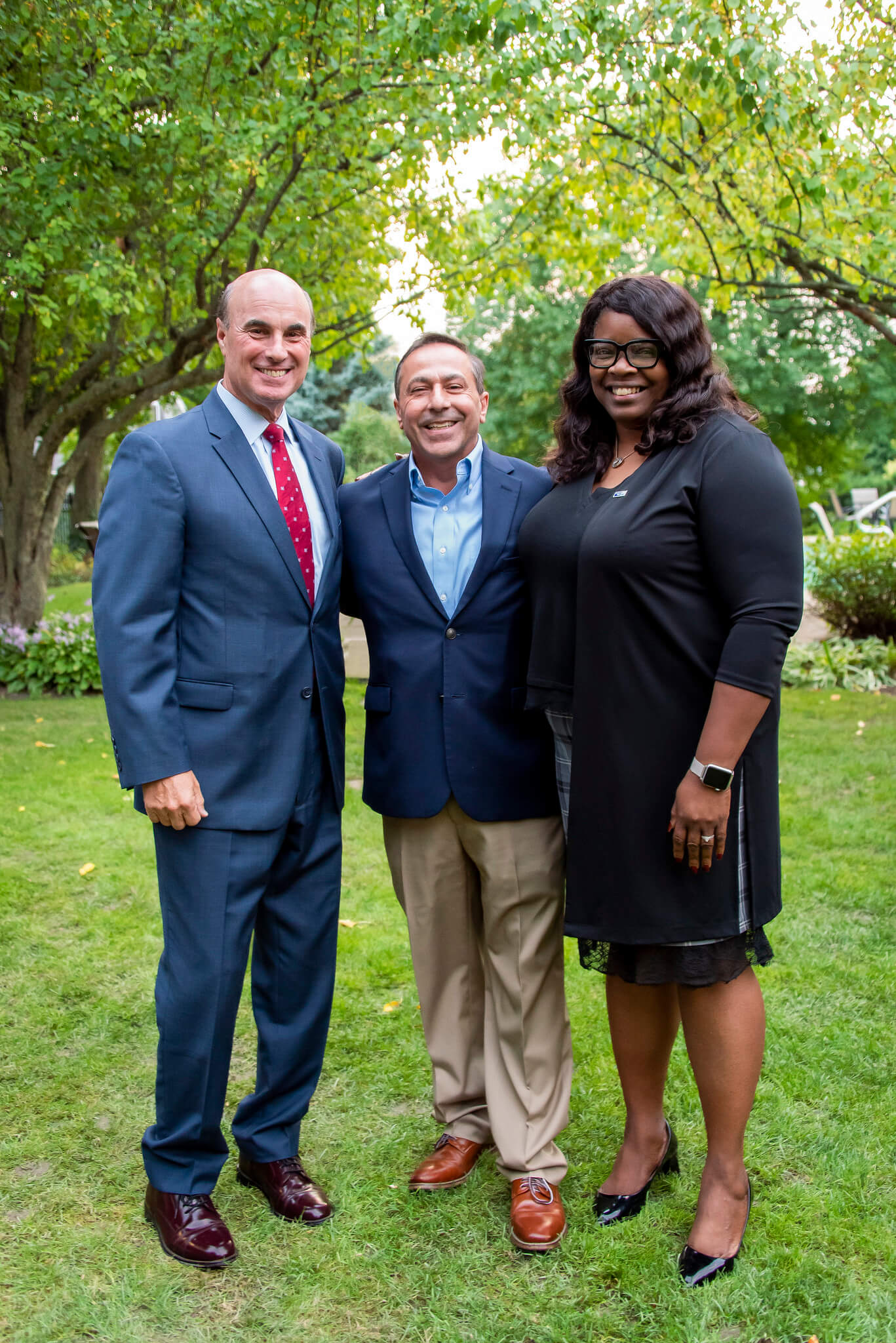 Dave and Shari Hore's relationship with United Way began over 30 years ago, when Dave was first invited to get involved in running his employer's United Way campaign. Little did he know that this would be the beginning of a deep and life-long relationship with United Way for him and his family.
Since that time, Dave has held a number of critical volunteer roles at United Way of Buffalo & Erie County, including five years chairing Tocqueville Society and eight years as a Board Member, including three as Board Chair. Dave continues to serve as a member of the UWBEC Advisory Council. Dave and Shari are also part of the Tocqueville Legacy Circle in recognition of their pledge to the United Way of Buffalo & Erie County Endowment, ensuring that the work of this organization they love will continue for future generations.
Dave and Shari believe strongly in fostering this same philanthropic spirit in their four children. It's safe to say they've succeeded in that endeavor. Having watched their parents give back to the community all of their lives the Hore children are always eager to lend a helping hand. One of Shari's favorite United Way memories is volunteering at the Massachusetts Avenue Project aquaponic farm alongside their children as part of Day of Caring.
Dave and Shari's commitment to the community extends beyond United Way. In addition to his involvement with many other nonprofit boards, Dave served for over 25 years as a Board Member of Big Brothers Big Sisters of Erie, Niagara & The Southern Tier, including 7 years as Board President. He even served as the acting CEO for two years after the untimely passing of the Founder and 39-year CEO, Robert F. Moss. Dave is also a two-time big brother to little brothers David and Michael. Shari is involved with a number of community causes as well, including Senior Wishes, a wish-granting organization for low-income senior citizens, and most recently volunteering for Meals on Wheels. Both feel that their participation with United Way has given them a unique perspective and understanding of community needs that makes all their community involvement even more enriching and meaningful.
Dave and Shari are deeply honored to be recognized as the 2021 Philanthropists of the Year, especially when they think of the individuals and families who have been honored in the past, who they respect and admire so much. As Tocqueville members, Dave and Shari hope to encourage and inspire others who are able to become part of Tocqueville Society:
"When you are successful in life, especially financially successful, and you have been blessed with more than most – which we definitely have been – you have an absolute responsibility to give back and to help others. Lots of leaders have come and gone in Western New York, who have carried that torch through the years. To me, it's the responsibility of those that remain to keep that going for the next generation."
Dave has been President of MTS Sensors since July 2016. He served PCB as its Co-President and then President from 2003-present. Prior to joining PCB, Dave was Co-Founder and Managing Partner of the CPA firm Tronconi Segarra & Hore LLP, where he served as strategic consultant and outsourced Chief Financial Officer for PCB from 1995-2003. Dave and Shari, both Western New York natives, currently live in Orchard Park with their four children.