---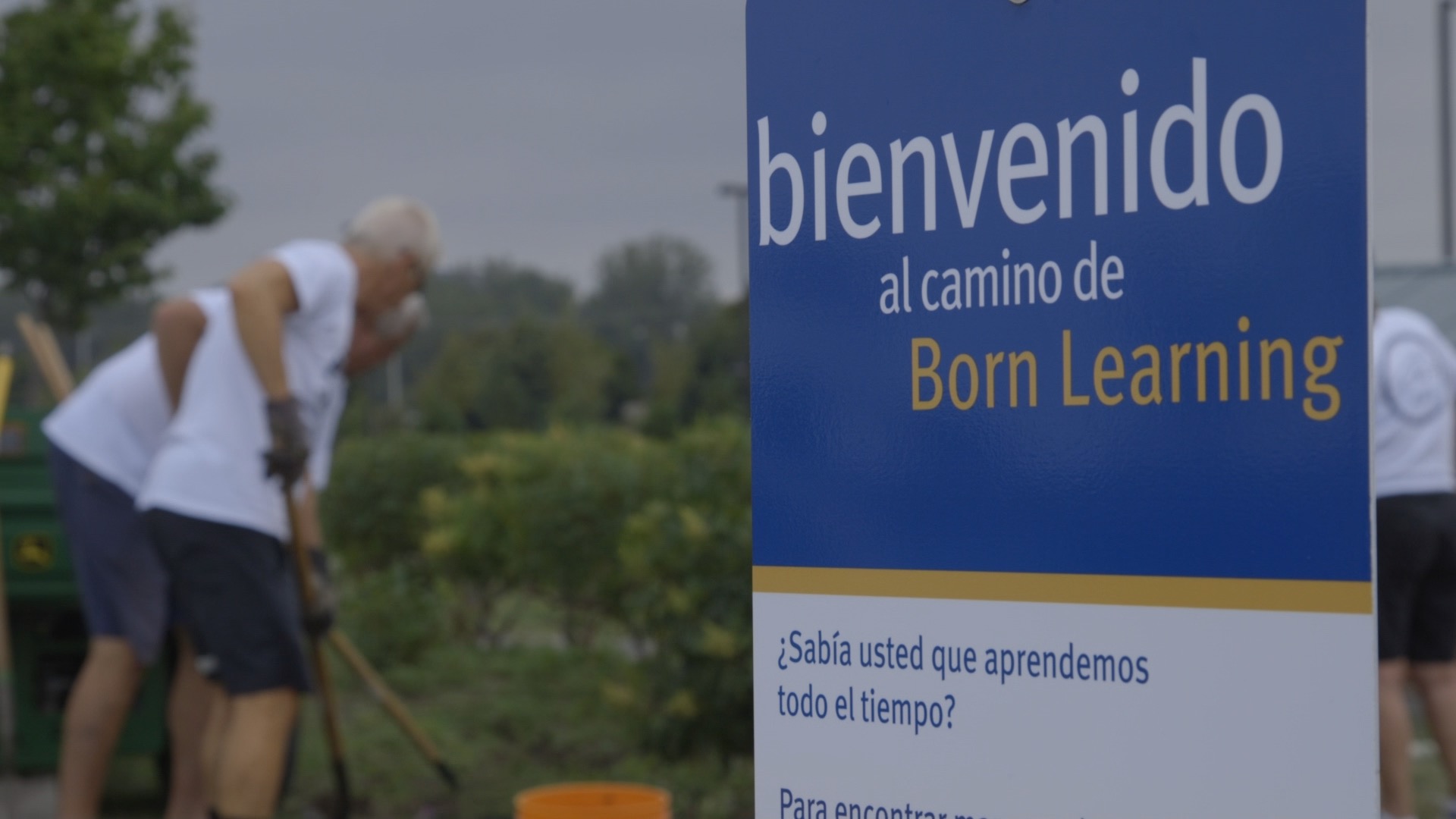 We know children are not entering school with the skills needed to succeed. That's why we support initiatives like Born Learning Trails.
Born Learning Trails give parents and their children opportunities to engage in fun, physical learning activities in any outdoor or indoor setting: trails, parks, schoolyards, museums, libraries. The interactive trail contains signs with instructions for simple games that prompt any adult into turning an everyday moment into a learning opportunity.
---
Prompts include:
Think of words or names that start with A, B, or C.

Tell stories about yourself or your family. Begin with, "When I was little..."

Pretend to move like an animal. Walk like a duck or hop like a frog.
---
Current Trail Locations

Buffalo Harbor State Park

111 Fuhrmann Boulevard
Buffalo, NY 14203

Westside Community Services

161 Vermont Street
Buffalo, NY 14203

Canalside Explore & More

Charles Burchfield Nature & Art Center

Cleveland Hill Elementary School

105 Mapleview Road
Cheektowaga, NY 14225

King Urban Life Center

Tim Russert Park

324 Indian Church Road
West Seneca, NY 14210

North/South Creek Park

North Creek/South Creek Drive

(East of Nagel Drive)




Cheektowaga, NY

Galanti Park

230 Martin Road
Lackawanna, NY 14218