Celebrating Labor over the Years
Monday, September 4th, 2017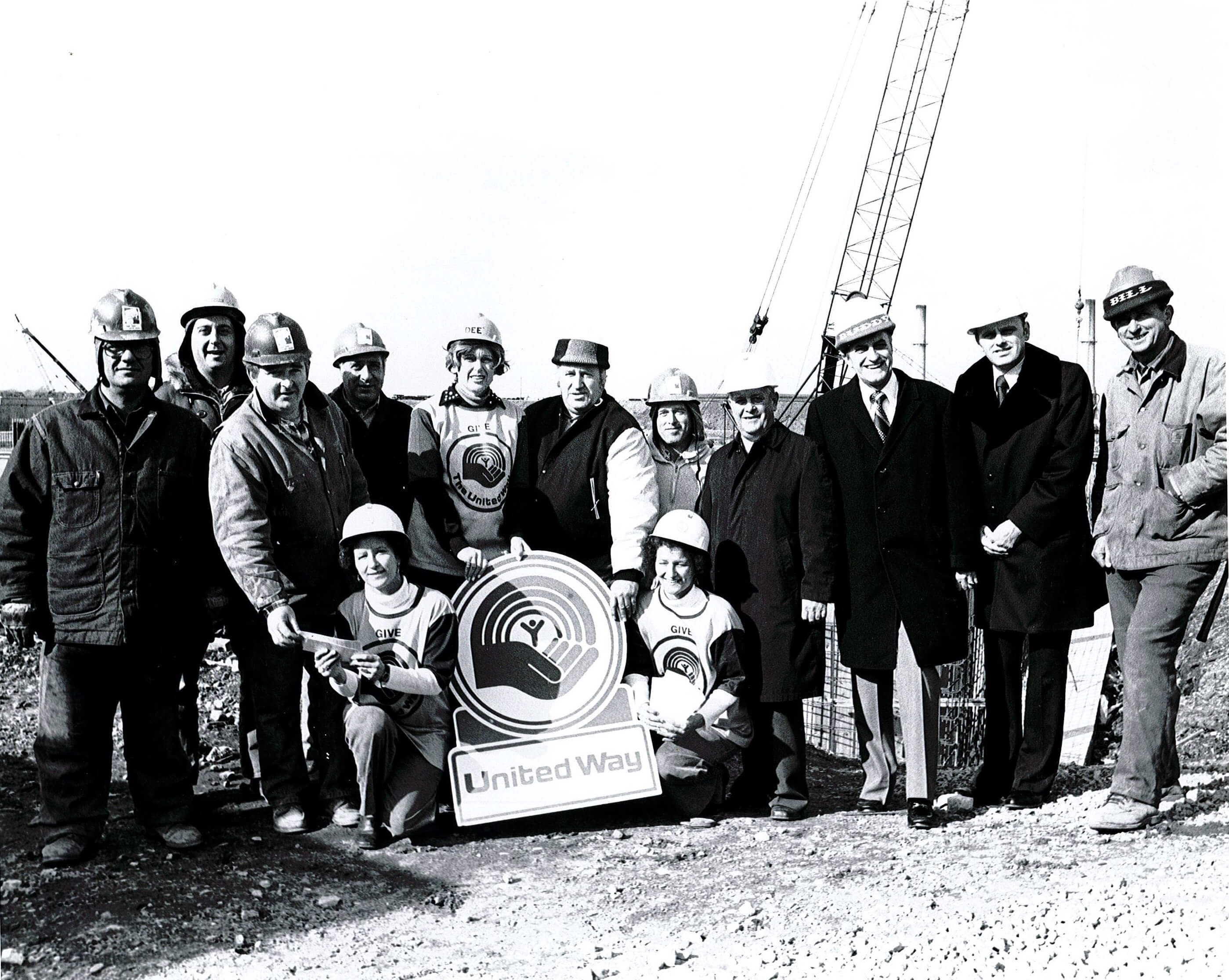 1920: Surpassing bank and corporate donations, industrial contributors bring in $46,227 in donations. Adjusted for inflation, that is over half a million dollars!
1931: At the suggestion of AFL and CIO labor unions, payroll deductions are introduced to maintain campaign donations during the Great Depression.
1942: United Way Worldwide (then Community Chests and Councils, Inc.) officially begins its partnership with Labor when the National Congress of Industrial Organizations (CIO), the American Federation of Labor, and Community Chests and Councils, Inc. sign an agreement for joint participation in federated fundraising and community development.
1947: Labor renews its partnership with United Way.
1968: Sam Lanza is appointed director of labor relations for the United Fund after the passing of Edward Kantowski.
1975: UWBEC creates and sponsors the Union Counselors' Training Program, an eight week course in counseling that will help labor leaders refer workers in need to helpful programs.
1984: Through the work of Byron Goins and Arlene Kaukus, UWBEC coordinates a four-year Health Care Project to provide free medical care and prescriptions to uninsured and unemployed people, particularly blue collar workers affected by Bethlehem Steel layoffs.
1986: Sam Lanza – United Way's Labor Liaison for 18 years – retires and is succeeded by David Keicher, business manager of the Amalgamated Clothing and Textile Workers Union.
1990: The United Way of Buffalo & Erie County's Labor Award is created to honor dedicated volunteers in organized labor. Ronald Uba from N.Y.S. United Teachers is the first to receive this award.
1996: Ron Uba from NYS Teachers becomes the first Labor leader to chair a UWBEC campaign. AFL-CIO Council President George Wessel retires.
1997: Former AFL-CIO Council President George Wessel dies. In total, Wessel served United Way for 27 years as a volunteer for the campaign, linking UWBEC to over 200 local unions. He played a critical role in raising awareness of United Way as well as increasing campaign contributions. In his honor, we change the Labor Award to the George L. Wessel Honorary Labor Award.
1999: The AFL-CIO teams up with United Way for the "Labor of Love – Toys for Kids" Project, where local unions such as the Buffalo Union Carpenters volunteer to build toys for children in need.
2004: Succeeding Gary Dion, Mary Martino becomes the first female labor liaison in the county.​

2007: The Great Recession begins. Over the next four years, Buffalo loses 10,400 manufacturing jobs, constituting a 17.4% loss, and over 80 businesses close including American Axle and Gibraltar Steel. United Way worked directly with the unions to connect the workers and their families to programs and services need to get back on track.
2015: United Way partners with Labor to secure a $3 million grant to implement the American Apprenticeship Initiiative to train 300 apprentices in advanced manufacturing across Western New York.
2016: Succeeding Mary Martino, Chrissy Cassata joines United way as Director of Labor Engagement.
2018: CWA's Debbie Hayes joins the United Way campaign as co-chair.