Day of Caring: Sponsor Spotlight on Delaware North
Tuesday, April 11th, 2023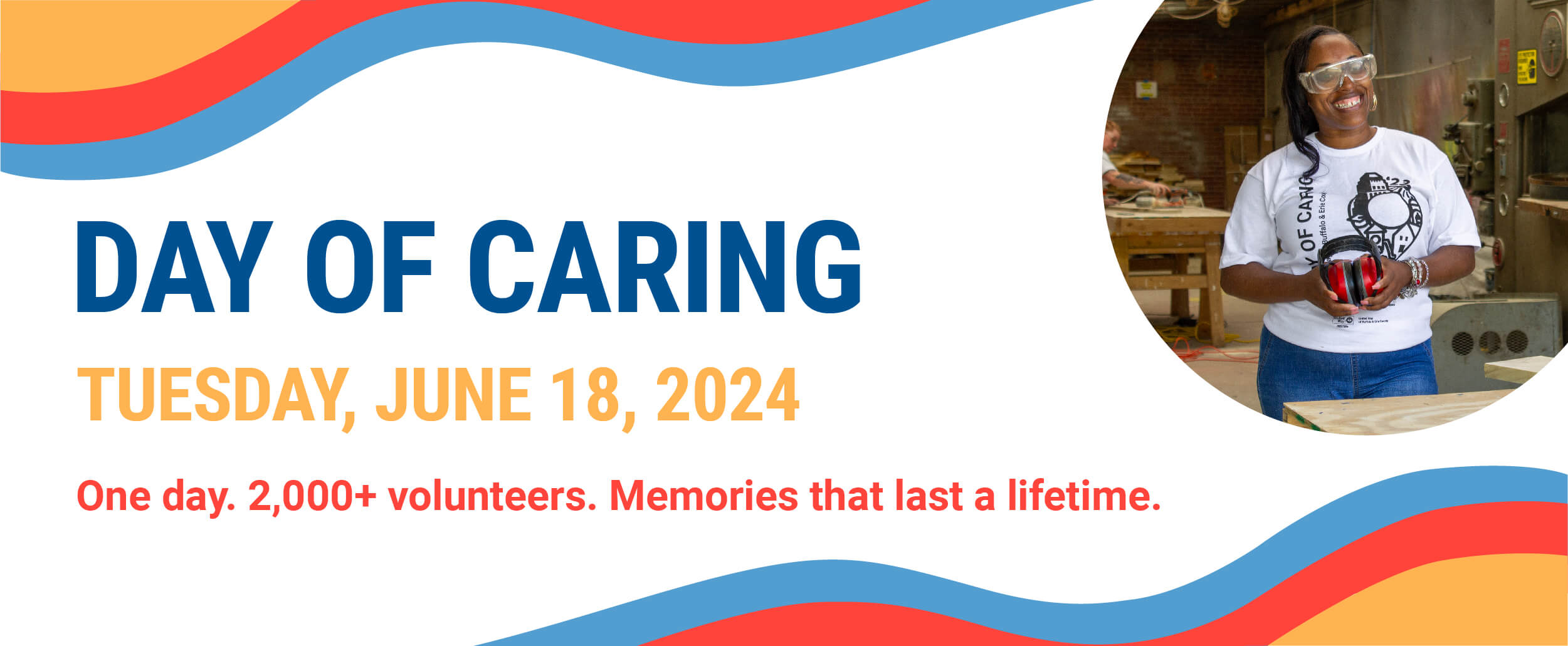 In recognition of Volunteer Appreciation Month, this April we are highlighting the Day of Caring Presenting Sponsors who make United Way's single largest day of volunteering possible!
This week, we talked to Katie Gorman, Director of Corporate Social Responsibility and Strategic Initiatives at Delaware North, about their decision to sponsor Day of Caring 2023.
What does volunteering mean for your organization?
Delaware North's team members love to volunteer in our hometown. Coming together to give back to our neighbors, particularly those with the greatest need, are values that our company has held closely throughout our long history in Buffalo. Buffalo has enabled Delaware North's growth and prosperity for more than 100 years, and it's our honor and obligation to do the same for our city.
What does it mean to your company to be a sponsor of Day of Caring?
Day of Caring is a favorite annual tradition for Delaware North. By sponsoring the event, we help to ensure its continued success and ability to attract more participants each year, which means a greater overall impact on the Western New York community.

What would you tell someone who is considering participating in Day of Caring?
Day of Caring is a great way to build camaraderie among your colleagues, while also feeling good about helping Western New Yorkers. It's a fun day, and UWBEC helps to ensure your organization will maximize its positive impact on our community, no matter how many participants you have.

Any favorite Day of Caring memories you'd like to share?
I have a great memory of our longtime and soon-to-retire COO, Jim Houser, taking the lead on preparing meals for home delivery. He jumped right into the role of "team captain" and took the operation as seriously as anything. It was inspiring to see a leader at the highest level of the company devote himself to the cause, and it was always a fun sight to see him wear a hair net.

What are you most excited about with Day of Caring returning?
Our team is most excited to see and spend time with our neighbors in-person!