Day of Caring: Sponsor Spotlight on HSBC
Thursday, April 27th, 2023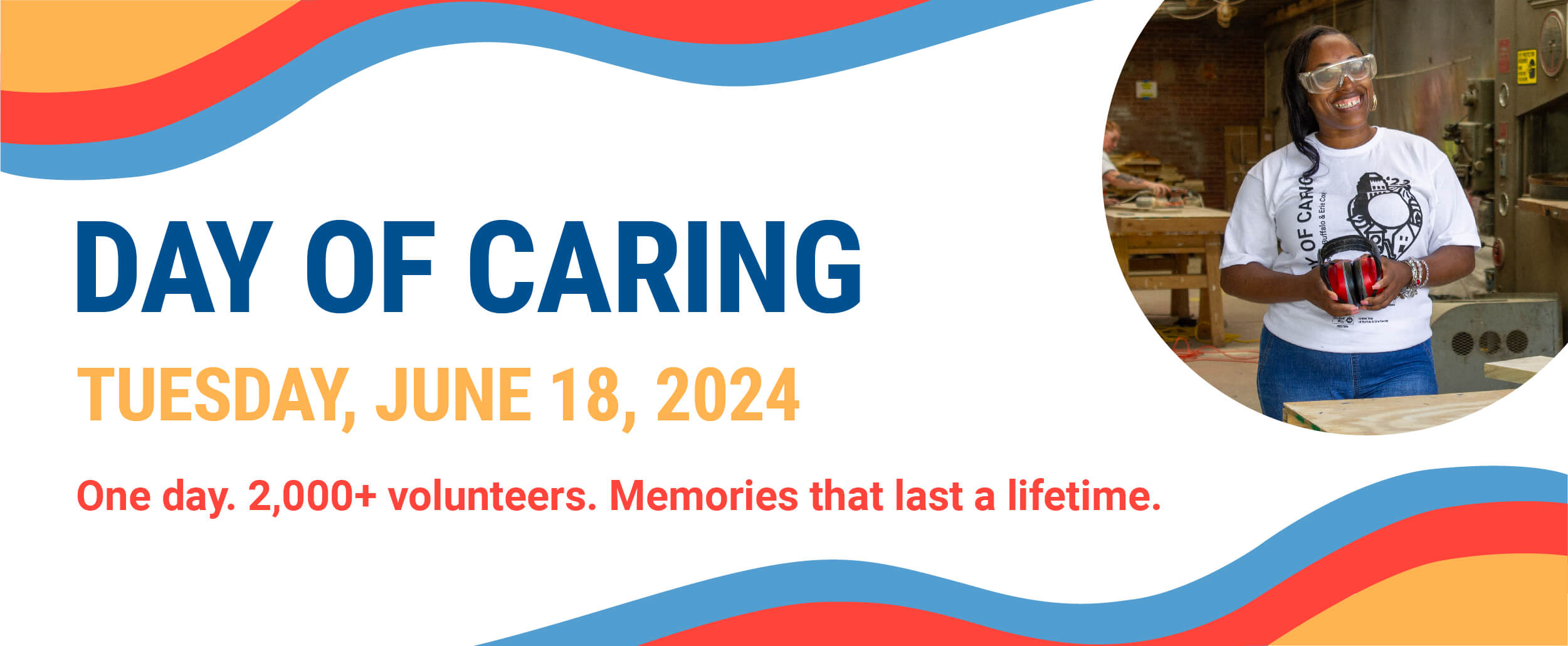 In recognition of Volunteer Appreciation Month, this April we are highlighting the Day of Caring Presenting Sponsors who make United Way's single largest day of volunteering possible!
This week, we spoke with Annette Helda, Head of Client Service Executives WPB, and Nila Khoury, VP Wealth Center Manager, both with HSBC Bank, about their decision to sponsor Day of Caring 2023.
What does it mean to your company to be a sponsor of Day of Caring?
HSBC is a proud sponsor of the United Way Day of Caring. HSBC strongly encourages employees to give back to the communities in which we live, work and serve. HSBC has partnered with the United Way for over 15 years, bringing many volunteer opportunities to our employees benefiting the communities of Western New York (WNY).
What does volunteering mean for your organization? How does volunteering align with your company's values?
Volunteering is a great opportunity for team building, networking, gaining a fresh perspective and acquiring new skills, while giving back to the community we love.
What are you most excited about with Day of Caring returning?
Volunteering is a great way for us to succeed together through collaboration with each other and the community. By volunteering, we are taking on the responsibility to get involved and be the change that we would like to see in the world.
What would you tell someone who is considering participating in Day of Caring?
DO IT!!! The event is energizing and fulfilling. It's gratifying to tangibly observe the changes that you make possible. Take a mental (or physical) picture at the start and end of the day – you will be amazed and proud of the positive impact you and the team will make on the park.
Any favorite Day of Caring memories you'd like to share?
During the last in-person event, we vividly recall the photographer on a tall crane taking pictures of the volunteers. Working as a team and giving back to the community invokes great memories year after year because we are both beautifying the park and forging lasting relationships.