AAI of WNY: Meet Apprentice JoAnn
Monday, November 12th, 2018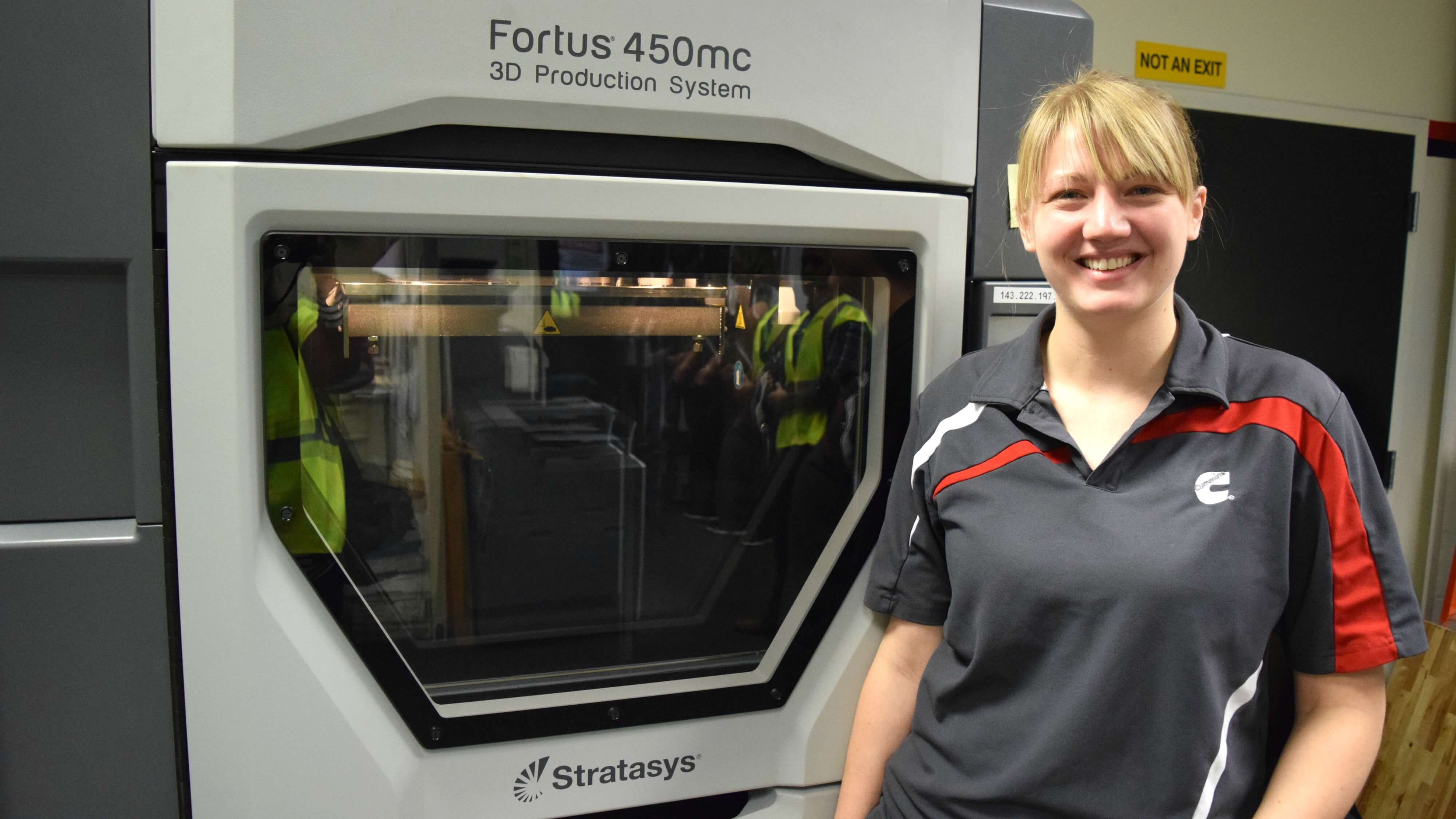 JoAnn chose an apprenticeship in drafting because she had some experience in high school with a hand drawing class (beginning architecture) and always enjoyed art in school. However, she didn't know then that she could make a career from drawing.
She decided to accept the apprenticeship opportunity at Cummins because it is a way to further herself, and follow a career where "I can make myself better." JoAnn says she will receive an AA degree as part of her coursework for the apprenticeship. "Everything I am learning now I can pass on to other people," she says. JoAnn tells her young niece, "you can do something like this!"
JoAnn loves that her job is creative. "You see a problem, you need to be creative, you find a solution." As a Drafter, she designs things like the lifts for all the heavy parts that move through the Cummins production line.
JoAnn would like to see other women pursue careers in manufacturing. She says that women can get an apprenticeship, have a positive experience, excel in their trade, and be employees who contribute a lot to the company. She would tell other women: "We can do this. We've got this!"
Her apprenticeship has helped JoAnn get back to the math and science she loved and excelled in as a child. Looking to her future JoAnn says she sees working at Cummins. "There's more to do, there's more to learn." In her free time, JoAnne likes photography and working on design projects with her husband, who is an engineer.
Learn more about the American Apprenticeship Initiative here.