OTE Spotlight Tops
Thursday, September 29th, 2022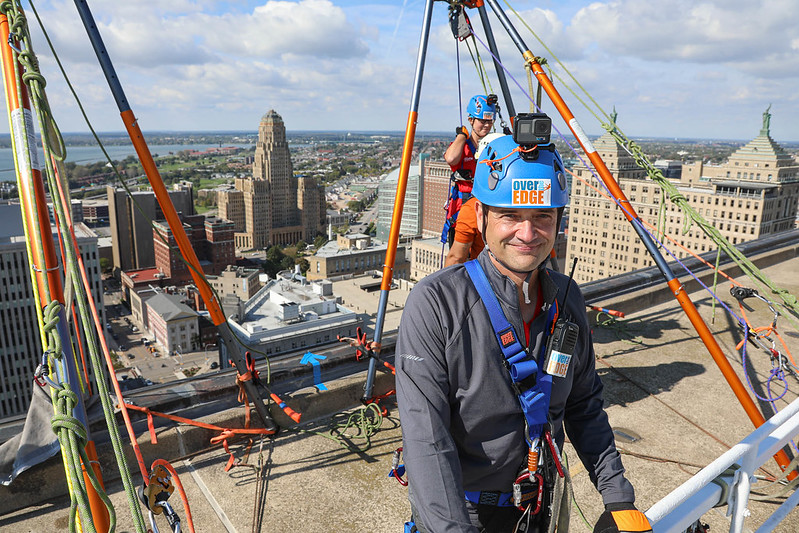 Tell us about your decision to support Over the Edge.
Tops Friendly Markets has supported both the United Way and Oishei Children's Hospital for many years, - We truly believe in the work of both agencies and they align nicely with our philanthropic mission of improving the lives of people in our community – right here in WNY.
And…this is a unique and exciting fundraiser for both organizations – it's something that we hope the people in our community have fun with…..we just had to be a part of it again this year!

What does the work of United Way of Buffalo & Erie County and Oishei Children's Hospital mean to you, your organization, and our community?
It means everything to all of us! I have such strong personal connections. Each organization, while distinctly different in scope, provides such important services to the residents of WNY ….to our families, our friends, our co-workers – and even to some of us. The fact that we have the United Way – which supports over 90 different agencies and thousands of WNYers and that we have one of the premier children's hospitals in the country – right in our back yard – is very special.
What words of encouragement do you have for our rappellers?
It's not every day that you get a chance to rappel down one of WNY's most recognizable buildings so enjoy your 10 minutes of fame! And keep in mind that this is a fundraiser after all so please utilize all of your contacts to raise as much money as possible to get on top of that leaderboard.
What are you looking forward to about the big day?
Looking for everyone to have a fun and amazing experience. You can't imagine the view from atop of M&T Bank - it is truly spectacular and breathtaking. Each rappeler will have a GoPro so they will be able to have a keepsake video of their journey.
What would you tell someone who wants to support Over The Edge?
This is a such fun and unique opportunity to support both the United Way and Oishei Children's Hospital. The need for these two great agencies never stops – and it is our obligation to foster support for them so they can continue to provide the high level of services they are known for to the people in our community. I would humbly encourage everyone to consider getting involved by supporting the fundraising efforts of one of the many individuals or teams that are involved in the program.
There is still time to support the brave rappelers who are going Over the Edge to raise money for United Way of Buffalo & Erie County and Oishei Children's Hospital.
Interested in joining the fun and cheering on the rappellers as they go down 20 stories on Saturday? Be sure to check out the ground party!