OTE Spotlight UWBEC
Thursday, September 29th, 2022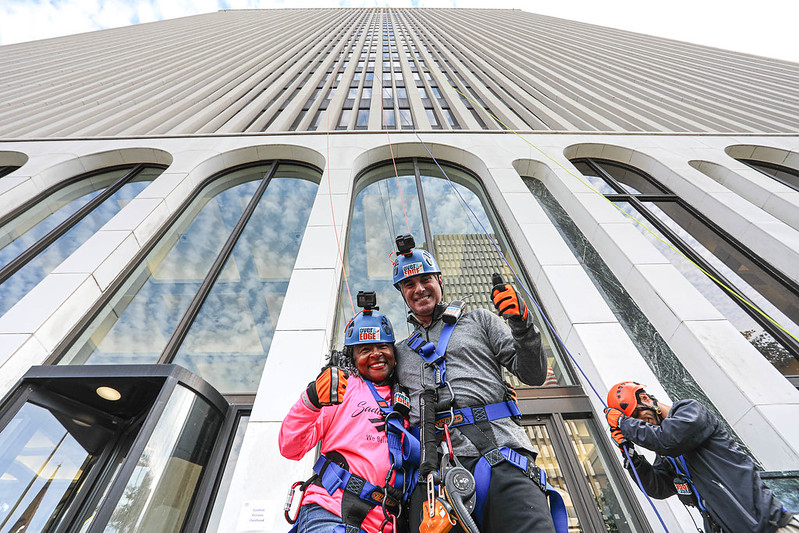 Tell us about your decision to support Over the Edge.
Over The Edge is just such a unique event and a fun way to support a really important cause. United Way of Buffalo & Erie County and Oishei Children's Hospital are both organizations that make a difference every day for those most in need. After the last few years, the needs in our community are greater than ever, especially for those with no or limited income.

What does the work of United Way of Buffalo & Erie County and Oishei Children's Hospital mean to you, your organization, and our community?
My children, who are now grown, were born right here in Buffalo at Children's Hospital, so that has always been special to me. And I have been a United Way supporter for decades, long before I became President & CEO 13 years ago. United Way's long history of bringing people, organizations and resources together to address critical community needs makes it a cause I am proud to be part of.

What words of encouragement do you have for our rappellers?
This will be my second time going Over The Edge of One M&T Plaza. Speaking from experience, it is a little daunting at first – but it is entirely safe and an exhilarating experience. So challenge yourself, have fun and make sure you pace yourself on the way down so you can take in the view!
What are you looking forward to about the big day?
I can not wait to see all the family, friends and supporters in attendance on 10/1, those who will come out to cheer on all the rappellers. We are hoping for a great turnout at the ground party. I am also looking forward to seeing the excitement on the faces of those who will be rappelling with me that day. But most of all, what will make this a successful day for me is seeing the participants appreciate the important work they are supporting for United Way and Children's Hospital.
What would you tell someone who wants to support Over The Edge?
To anyone thinking of supporting Over The Edge, whether it's as a rappeller, donor or volunteer, I would say let the important work performed by these two organizations inspire you. And Know how valued your support is, with all the donations helping to improve health equity for babies, children and moms in our community.
There is still time to support the brave rappelers who are going Over the Edge to raise money for United Way of Buffalo & Erie County and Oishei Children's Hospital.
Interested in joining the fun and cheering on the rappellers as they go down 20 stories on Saturday? Be sure to check out the ground party!