School-Age Learning
Tuesday, August 2nd, 2022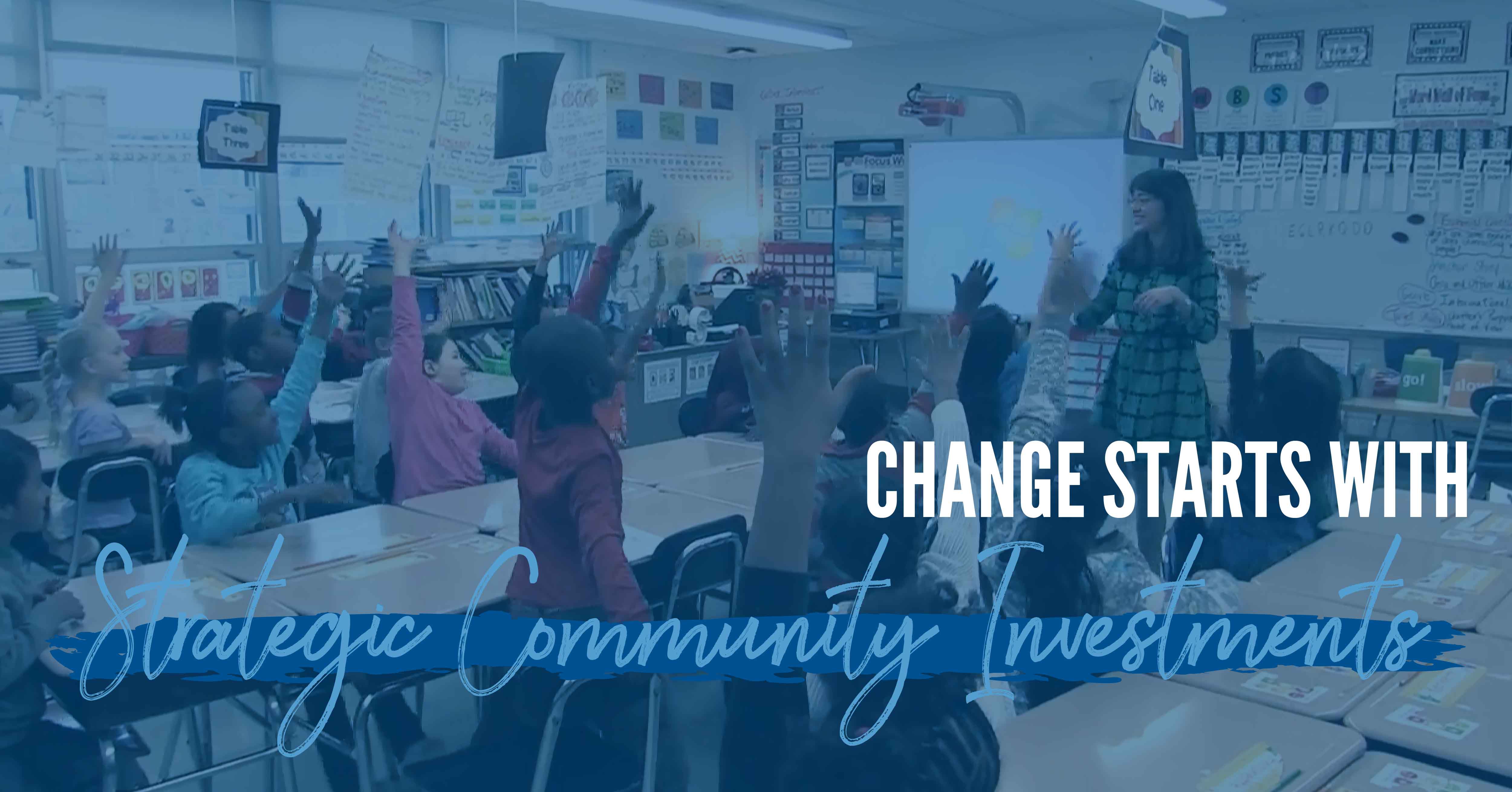 School-Age Learning
Goal: To help ensure that students in Erie County graduate from high school with career and college readiness.
Did you know that graduating high school could prolong your life? On average those who graduate high school are healthier and have a longer life expectancy than those who did not graduate. In fact, high school graduation rates are a great indicator of the health and wellness of a community. Those who graduate high school are not only likely to be healthier and to live longer, they're less likely to need public assistance, they're less likely to be incarcerated, and on average they earn more taxable income than those who did not graduate.
In Erie County currently, 89% of students graduate from high school. While on its face this seems to be a high number there are significant variations in the graduation rate based on key demographics. English language learners have the lowest graduation rate in the county at 59%, Hispanic or Latino students have a 77% graduation rate, and the graduation rate for Black students is 81%. The COVID-19 pandemic and the learning disparities it brought with it only exacerbated the problem. Once you compare all of this to the 92% graduation rate for White students in our county you can easily see how long-term systemic inequities have hurt the overall health and wellness of our community.
We know that in order to help students graduate from high school, they need to receive targeted interventions focused on not only literacy and math, but also their social-emotional and mental health from educators who are receiving vital training about how to strengthen student learning. It is for this reason that we invested more than $580,000 in 21 different programs aimed at supporting students and helping them graduate high school with career and college readiness.
As you know COVID represented a significant educational disruption for all students. However, students in low-income areas without ready access to reliable internet and technology were disproportionately adversely affected. Many existing supplemental education programs such as after-school programs, tutoring, etc. have quickly pivoted to be able to assist students in bridging the educational gap left by COVID. One of those programs is the Whole Child COVID Comeback program operating in the city. This program provides a multi-tiered, holistic approach to educational recovery for students. To start the Whole Child COVID Comeback program has created a team of Literacy for All tutors and an elementary-certified teacher to help students recoup literacy losses suffered during COVID. Program staff works with students to create individualized educational plans that work with the students to focus on their individual goals and their areas for growth. The Whole Child COVID Comeback program recognizes that it is not simply enough to receive an education, so it couples the educational component with extensive college and career readiness. Starting as young as 11 youth participate in an "on-the-job WorkForce Continuum", which offers kids age-appropriate tasks and jobs within three small businesses complete with training and mentoring. Program participants who are juniors and seniors in high school are provided with connections to employment opportunities and are counseled weekly about their future opportunities (SAT, financial aid, college trips, etc.) so that when they graduate they are ready to take on their next challenge.
Another program working to help youth meet their academic goals while simultaneously helping them develop skills they will use well beyond their schooling years is The City Swim Project (TCSP). This program uses competitive swimming as a means to motivate inner-city youth to perform academically while combating childhood obesity and improving communities. TCSP gives free water safety instruction, swim lessons, academic support, homework assistance and curriculum on healthy food choices. This program works with children who come from households with an average annual income of $20,000. TCSP operates after school Monday through Friday and serves at-risk youth ages 3-18. Every day participants spend the first 60-90 minutes in the pool either learning to swim, or receiving competitive swim instruction. After that participants are separated into academic-based groups where they engage in activity-based learning. Simply put instructors use hands on experiments, team-building exercises and group activities to help students meet and exceed their academic goals. This active learning environment helps participants with more than just increasing their math and literacy scores, it also provides life skill instruction such as time management, building good study habits, and positive behaviors.
The work of United Way of Buffalo & Erie County and our partner agencies is critical to helping students graduate from high school with college and career readiness. Please consider supporting the United Way of Buffalo & Erie County's annual campaign so that we can continue to do this vital work. As little as $5 a week will allow one student to participate in an academic improvement program for an entire year. Meaningful change in our community starts with people like you choosing to make a difference. Make your pledge to the UWBEC annual campaign here uwbec.org/give

If you are interested in learning more about the funded agencies and the ways in which general campaign funds make a positive change in our community visit www.uwbec.org/impact