Work/Life Solutions
Wednesday, September 21st, 2022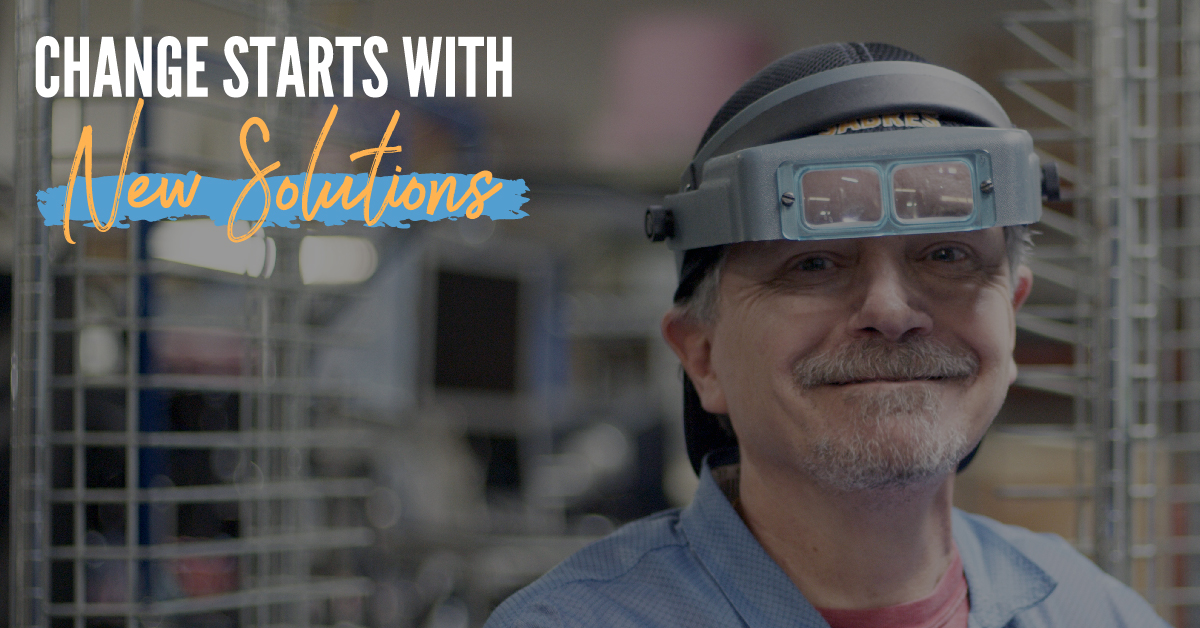 Change starts with new solutions and bringing proven programs to our community.
Even though United Way of Buffalo & Erie County works and invests only in our local community, our membership in the United Way network means that we have access to innovative ideas and best practices from communities around the country.
In 2011, a United Way in Northwest Vermont received a grant to grow their 'Working Bridges' program. Working Bridges was designed to develop and pilot innovative strategies to improve the retention, promotion and financial stability of its employees. With this expansion grant, Working Bridges was able to pilot two on-site workplace-based financial and investor education programs and went from providing referral services to also offering financial coaching.
United Way of Buffalo & Erie County has been working with local employers for decades and listened when they said that they were having a hard time retaining employees because of non work-related issues. When someone experiences problems at home, those problems don't always stay at home. They follow good employees to work. So when UWBEC heard about Working Bridges, we knew a version of that program would be beneficial to our local community. From this, the idea for Work/Life Solutions was born.
In 2019, we partnered with Evans Bank to pilot the workforce support program that eventually became Work/Life Solutions. We modified the Working Bridges program to better meet the needs of local workers by creating a virtual financial education platform. Today, Work/Life Solutions has two full-time resource coordinators who work with nine different local employers serving over 2,000 employees.
So how does Work/Life Solutions actually work?
Work/Life Solutions resource coordinators are available to employees of participating employers to help them overcome non-work-related challenges – the kinds of challenges that might lead to decreased job performance and workplace attrition – through an innovative set of on-site and virtual solutions. Most often employees are working with resource coordinators to address needs like housing, mental health, income support or family support. Work/Life Solutions resource coordinators are able to connect employees with needed programs and services through United Way's collaboration with 2-1-1. Resource coordinators have access to an extensive database of programs and services that help address these issues.
If employees are having financial difficulties, Work/Life Solutions also has a loan and financial education component. Employees of participating businesses who have been employed there for at least a year can take advantage of a loan and savings program. Employees are able to apply for a $500 or $1,000 loan to assist in overcoming unexpected financial obstacles such as medical bills, car repairs, home repairs, etc. This small loan can help employees improve or establish credit while at the same time meeting their immediate financial needs.
Additionally, Work/Life Solutions offers financial coaching in partnership with Evans Bank and Belmont Housing Resources for WNY. Our financial education platform, Teachable, combines financial literacy and asset building content from our partners at Belmont Housing Resources for WNY with a Financial Fitness Program provided by our partners at Evans Bank. This Teachable course, available only through Work/Life Solutions, assists employees with building financial capacity. Teachable content is created and modified by United Way of Buffalo & Erie County based on the needs and feedback of employees and employers.
To date, Work/Life Solutions has provided more than 2,500 referrals and nearly 500 loans to employees totaling over $415,000.
In addition to support from Evans Bank, Work/Life Solutions is made possible by a grant from the FINRA Investor Education Foundation through a partnership with United Way Worldwide. United Way's combination of local impact and global scale means that we can continue to bring innovative new solutions and best practices that are vital to the continued success of our community.