You Belong Book Project - April Book List
Monday, January 2nd, 2023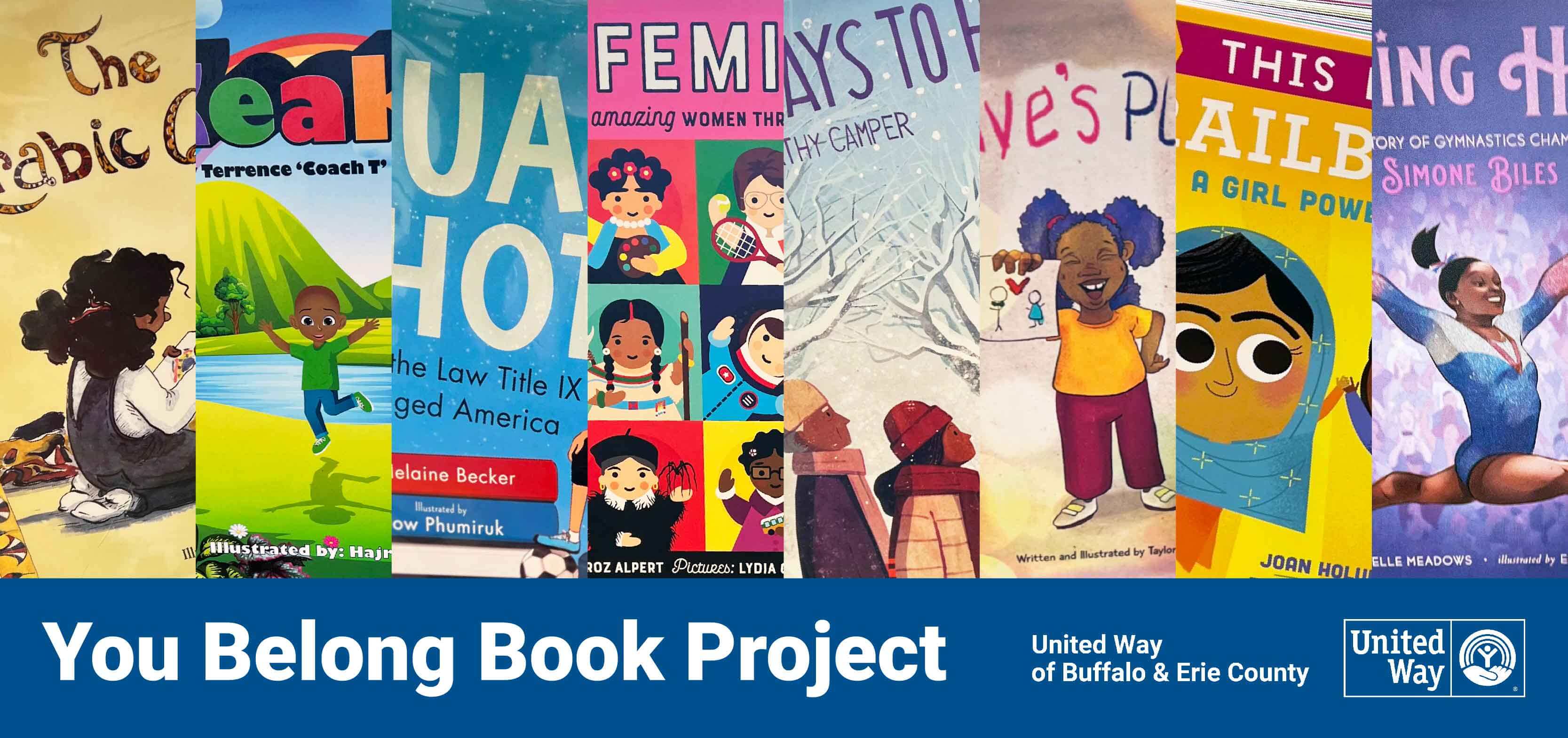 April is Arab-American History Month and we are very excited to kick off this month's reading with our own Chief Program Officer, Kathy Jamil.
Kathy read The Arabic Quilt: An Immigrant Story by Aya Khalil and Illustrated by Anait Semirdzhyan. Watch her reading below.
Ten Ways to Hear Snow by Cathy Camper read by Amira Muflahi
Halal Hot Dogs by Susannah Aziz read by Akram Sihibly
The Gift of Ramadan by Rabiah York Lombard read by Mohamed Albanna
Below you will find a specially curated list of early childhood books in celebration of Arab-American History Month. If you are donating to the book drive this month, we encourage you to pick a book from this list. Books with a * at the end are books that were read for this month's You Belong Book Project Story Time.
You can learn more about the You Belong Book Project, or watch the You Belong Book Project Story Time videos here.
Abdul's Story by Jamilah Thompkins-Bigelow
Amira's Picture Day by Reem Faruqi
Crescent Moons and Pointed Minarets: A Muslim Book of Shapes by Hena Khan
Halal Hot Dogs by Susannah Aziz
In My Mosque by M.O. Yuksel
Lailah's Lunchbox: A Ramadan Story by Reem Faruqi
Like the Moon Loves the Sky by Hena Khan
Lost and Found Cat: The True Story of Kunkush's Incredible Journey by Doug Kuntz & Amy Shrodes
Meet Yasmin! by Saadia Faruqi
Mommy's Khimar by Jamilah Thompkins-Bigelow
Ten Ways to Hear Snow by Cathy Camper
The Arabic Quilt: An Immigrant Story by Aya Khalil
The Drummer Girl by Hiba Masood *
The Gift of Ramadan by Rabiah York Lumbard
The Proudest Blue: A Story of Hijab and Family by Ibtihaj Muhammad
Tis the Night Before Eid by Yasmin Rashidi
Under My Hijab by Hena Khan
Yasmin the Recycler by Saadia Faruqi
Yo Soy Muslim by Mark Gonzales