Black History Month Spotlight: Zawadi Books
Wednesday, January 26th, 2022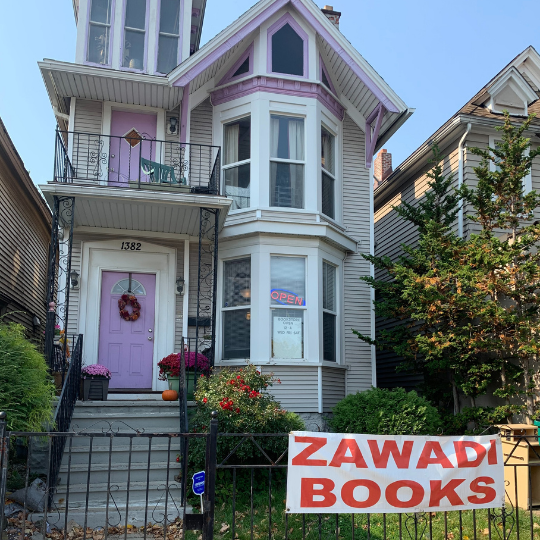 "What you read matters."
Zawadi Books specializes in books and materials that are by and about people of African descent. Owners Sharon and Kenneth Holley have been in the book business for 40 years, making Zawadi Books (formerly Harambe Books and Crafts) one of the longest-running black-owned bookstores in the country.
But for the Holleys, running a bookstore is more than just business, it's personal.
Sharon, a former librarian, says "we are a book family." She and her husband started reading at an early age, and they've raised three children who are all avid readers as well. This love of books is one of the things that makes shopping at Zawadi such a special experience. Helping customers find the right books that will bring them joy and fulfillment is important to the Holleys, and they go the extra mile to make recommendations or track down special requests.
For United Way, partnering with Zawadi Books brings to the Black History Month Book Drive exactly the kind of expertise and local insight that we rely on to create community change. Sharon's selections for this year's drive were all picked for their positive impact on readers, with options for all ages - perfect for reading aloud or inspiring growing readers to read on their own.
You can support the United Way Black History Month Book Drive at uwbec.org/blackhistorymonth, now through February 28th.
All the titles on Sharon's recommended book list are available for purchase at Zawadi Books. Shop in-store at 1382 Jefferson Ave, Buffalo, NY 14208 or by phone at 716-903-6740. Current store hours are Wednesday, Friday, and Saturday, 12 – 4 p.m.
Looking for more ways to expand your personal reading list? Join The WNY 21-Day Racial Equity Challenge at uwbec.org/21daychallenge.