Next Generation United Pitch10 Request for Proposals Now Open
Tuesday, May 2nd, 2023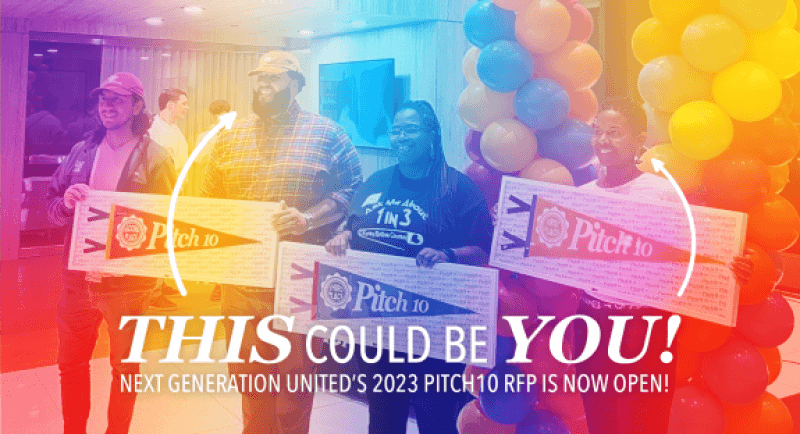 United Way of Buffalo & Erie County Next Generation United Advisory Board Now Accepting Proposals for Pitch10 2023
Eligible nonprofits may now submit applications to compete for $50,000 in grants

The United Way of Buffalo & Erie County Next Generation United Advisory Board (NGU) has announced that their 2023 Pitch10 Request for Proposals is now open. Selected finalists for Pitch10 in 2023 will compete for a total of $50,000 in grants – twice as much as last year – thanks to the generosity of the Ralph C. Wilson, Jr. Foundation, which has pledged a $25,000 matching grant to support the Pitch10 2023 prize fund.
Pitch10, a pitching competition for 501(c)(3) nonprofits, returns this October following its remarkable success in 2022. The event provides finalists with a unique opportunity to present their organizations to an audience of more than 200 engaged community members and build meaningful relationships with NGU's network of young professionals to help further their missions.
Organizations interested in applying for Pitch10 2023 may complete and submit their RFPs either in writing to [email protected], or via video uwbec.memfox.io/pitch10. The deadline for submissions is 7/31/2023, after which applications will be reviewed, finalists chosen and notified. For more information on the criteria to submit for Pitch10, visit uwbec.org/next-generation.