United Way of Buffalo & Erie County Receives $100,000 Matching Grant from Independent Health to Support Long-Term COVID-19 Relief
Tuesday, February 9th, 2021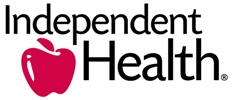 FOR IMMEDIATE RELEASE
Buffalo, N.Y., February 1, 2021 – United Way of Buffalo & Erie County (UWBEC) announced today a matching grant of $100,000 from Independent Health to encourage contributions from individuals and companies across Erie County to UWBEC's Join the Fight campaign. This is the second matching grant of $100,000 UWBEC has received from a corporate partner. The first was awarded by the National Fuel Gas Company Foundation.
Independent Health will match all gifts dollar for dollar up to $100,000 to UWBEC's Join the Fight campaign starting February 1. The Join the Fight campaign will take the lessons UWBEC has learned from COVID-19 to ensure that everyone in Buffalo & Erie County has access to information and resources associated with safe and affordable housing, nutritious food, access to high-quality child care so parents and caregivers can get back to work, opportunities for workers to build skills that prepare them to secure employment or advance in their workplace, and more.
The Join the Fight campaign will also pay particular attention to the impact the pandemic and economic shutdown has had on marginalized communities, who have borne disproportionate health and economic consequences.
"At Independent Health, we've long had a clear sense of priorities for our community, and the obstacles presented this past year by the COVID-19 pandemic have brought our mission into sharper focus. As a community-based health plan, I firmly believe we can have the greatest positive impact on this region by addressing the disparities that exist in health and access to the healthcare system, which the pandemic has made even more acute. We are honored to join the fight with the United Way on this vital community campaign," said Michael W. Cropp, M.D., President and CEO, Independent Health.
Independent Health's Executive Vice President and COO, John Rodgers, R.Ph., added, "One of the best things about our community never changes our sense of local pride. Time and again, we come together like no other, which is why we take such pride in being the hometown health plan and supporting our community in many ways, from our Independent Health Foundation to partnering with essential local organizations like the United Way on this matching grant."
"As we begin to emerge on the other side of the pandemic, it is clear there is a lot of work ahead of us if we are going to rebuild an equitable and more resilient community," said Michael Weiner, President & CEO of United Way of Buffalo & Erie County. "We are so grateful to Independent Health for joining the fight and rallying the whole community to match contributions to our Join the Fight campaign. As a result of their generous contribution, we will be better positioned to continue to respond to the needs of our citizens and help build an equitable and more resilient community."
In June, UWBEC announced it was kicking off its annual fundraising campaign three months early in response to the emerging needs from the COVID-19 pandemic. The Join the Fight campaign allows UWBEC more time to fundraise for COVID-19 related long-term needs while continuing to support funded program partners providing critical services in the community.
Members of the community are encouraged to join the fight to rebuild an equitable and more resilient Buffalo & Erie County and make double the impact. Visit uwbec.org/jointhefight to donate and learn more.
ABOUT UNITED WAY OF BUFFALO & ERIE COUNTY
For 100 years, the United Way of Buffalo & Erie County has united our whole community to improve the health, education & financial stability of every person in every community in Erie County. United Way of Buffalo & Erie County mobilizes thousands of people every year to give, advocate, and volunteer to help children reach their full potential, families achieve financial stability, and our whole community maintains good health. For more information, visit www.uwbec.org.
ABOUT INDEPENDENT HEALTH
Independent Health, a not-for-profit health plan headquartered in Buffalo, New York, serves nearly 330,000 members and provides innovative health care products and benefits designed to engage consumers in their health and well-being. Established in 1980, our comprehensive portfolio of progressive products includes HMO, POS, PPO and EPO products, Medicare and Medicaid plans, individual and small group Exchange products, consumer-directed plans, and health savings accounts, plus coverage for self-funded employers. Our subsidiaries and affiliate companies include pharmacy benefit management, specialty pharmacy and the Independent Health Foundation.
The company has been recognized nationally for its award-winning customer service, dedication to quality health care and unmatched relationships with physicians and providers. To learn more, go to www.independenthealth.com.