2023 Women United Breakfast & Panel Discussion
Thursday, February 16th, 2023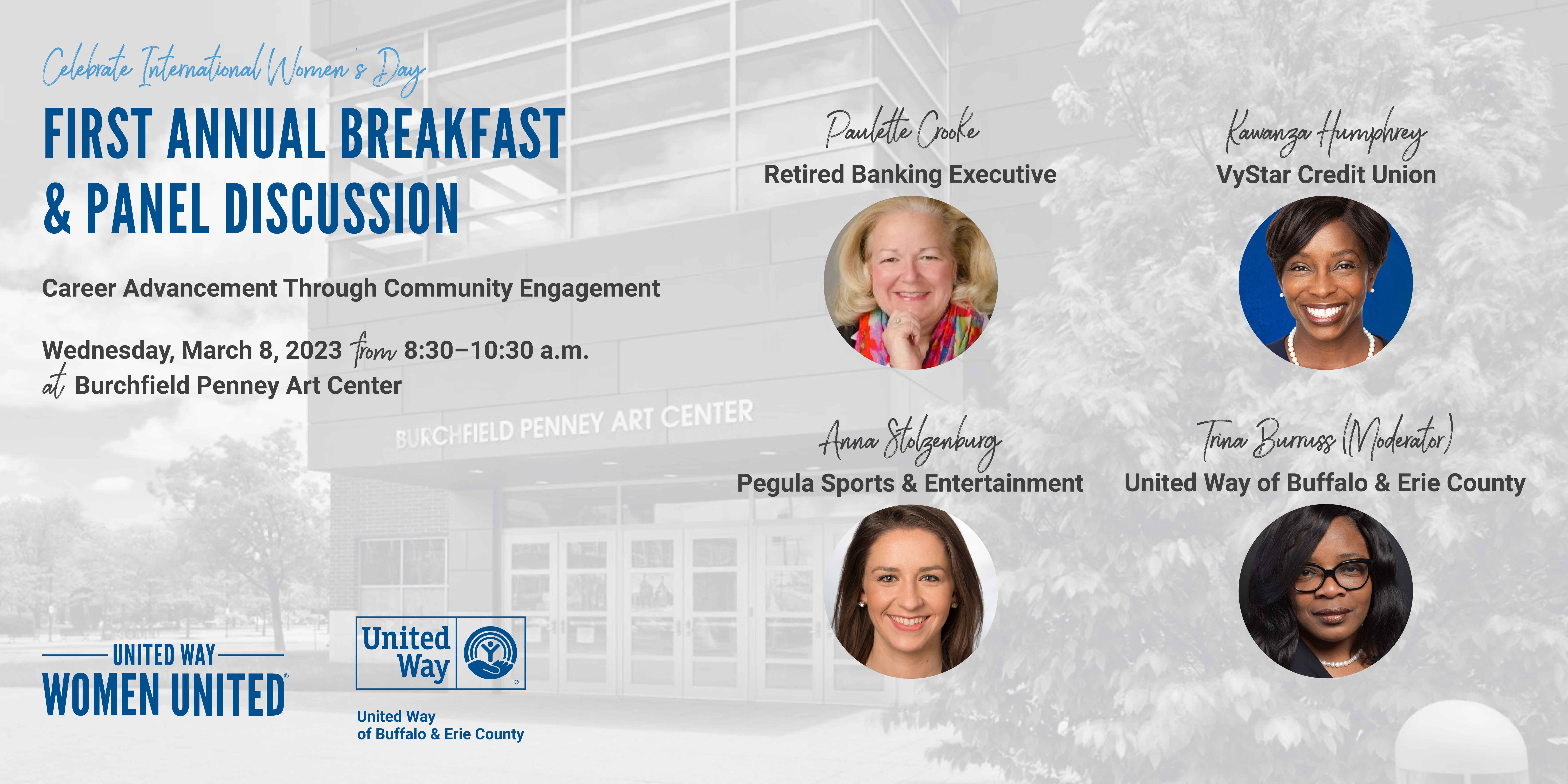 honoring brenda williams mcduffie
2023 Women United President's Award Recipient
Welcome Letter | Schedule of Events | The Honoree | Meet the Moderator | Meet the Panelists | Our Sponsors | More About Women United | Upcoming Events
A letter from Women United's Co-Chairs
International Women's Day marks the contributions and achievements of women, and we can't think of a better place to be than united together at the renowned Burchfield Penney Art Center. Women United is a leadership society within the United Way of Buffalo and Erie County. We are a network of like-minded women who inspire and motivate others through philanthropy, leadership, and volunteerism. Members mobilize the caring power of women as they work to improve the Health and Wellness, Education, and Financial Stability of individuals & families in Buffalo & Erie County.

A powerful philanthropic force, Women United also facilitates conversations and initiatives with the goal of promoting equity and empowerment for women - at work and at home. Today's program is focused on how you can advance your career through community engagement. When we #EmbraceEquity we create new relationships with people who are different from ourselves. We invest time to take action that results in a more inclusive world. We hope you leave today motivated to get involved with the new friends and connections you made.
Thank you to the committee who organized today's event and our sponsors whose investments enabled a space for us to share our stories as we #EmbraceEquity together.
Come join us for our upcoming events, and get involved!
Laura Dolan & Mary Kate Loftus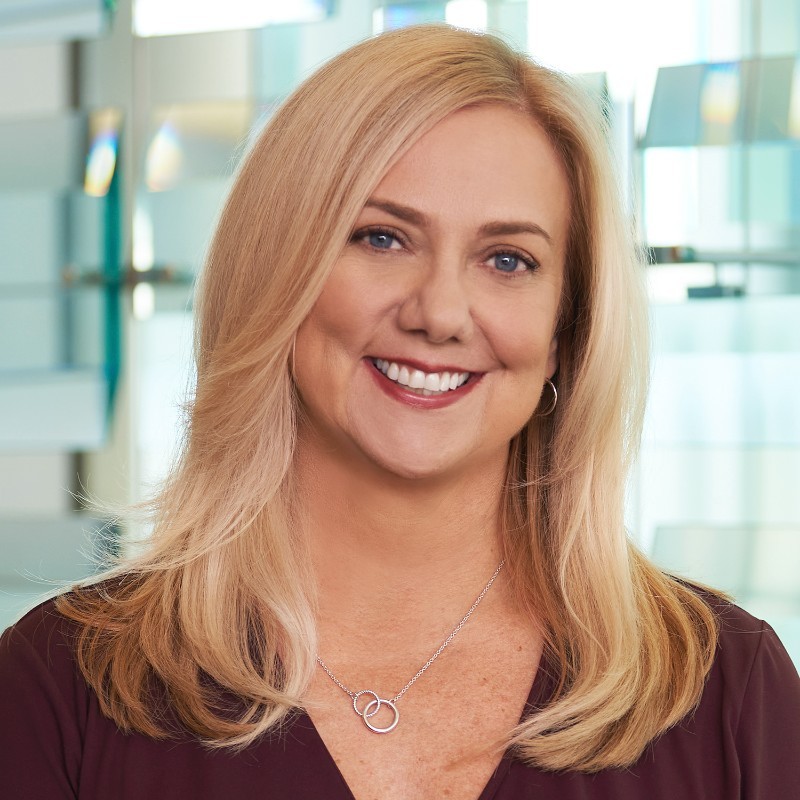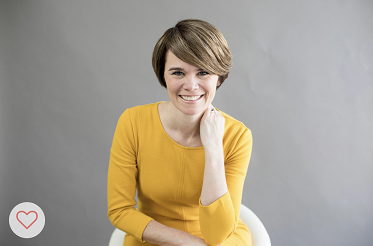 Schedule of Events
Breakfast & Networking
___________________________________________________________________________
Program in Auditorium
9:30 AM
Panel Discussion
Award Presentation
___________________________________________________________________________
Tour LEROI: Living in Color exhibit (Optional)
10:30 AM
___________________________________________________________________________
Honoree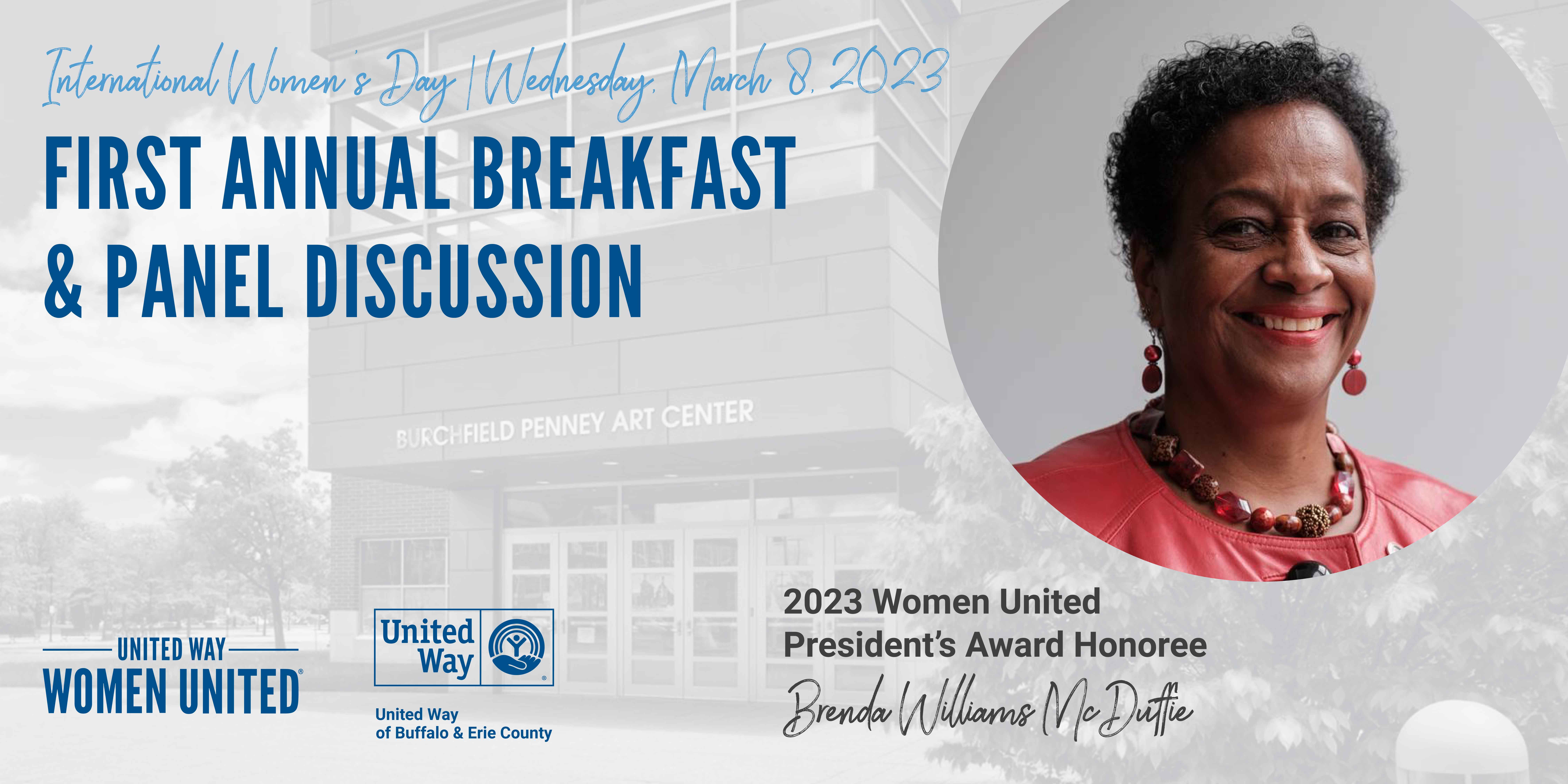 We are thrilled to honor Brenda Williams McDuffie as our first ever Women United President Award's honoree. Brenda W. McDuffie is an active community champion who advocates for systemic change and action that make life better for all people, especially the most vulnerable, in the Western New York region and beyond. She is passionate and deeply committed to achieving equity for Blacks, Latinx, Native Americans and other marginalized individuals.
After her "retirement" as the first woman President and CEO of the Buffalo Urban League for 22 years, she never stopped using her voice for and serving others. Under her leadership, the Buffalo Urban League became one of the community's premier organizations serving more than 20,000 individuals annually through addressing health, economic and social needs while fighting for equity and justice. She worked tirelessly with staff, board and the community to make positive differences in the lives of individuals and families - birth through senior years. Building community starting with family, became the foundation of the League's holistic work strengthening families, raising education outcomes, addressing racial, health and economic inequities, and creating opportunities for individuals and businesses to thrive.
Brenda is also known for her leadership in workforce development where she was instrumental in the development of New York State's Workforce Development system while she was the Executive Director of the Buffalo and Erie County's Private Industry Council and the President of the New York State Association of Employment and Training Professionals (NYATEP). Most recently, as chair of the Farm Workers Wage Board she completed the charge of the Commissioner of Labor to change the overtime threshold for farm workers.

Her life is fulfilled and enriched by serving others. She recognizes the value and gifts of each individual. Her compassion and commitment to others has earned her the trust and confidence that allows her to effectively work with people from all walks of life-grassroots to grass tops, young and old. Gender equity continues to be one of the important issues Brenda works with others to address. Currently, she is actively working with others to establish The Black Women's Wellness Center of Buffalo to change the access to and health outcomes for women.
Some of her past and current Board and volunteer service includes: Health Foundation of Western and Central New York, Erie County Industrial Agency, People Inc., University at Buffalo Council, The Racial Equity Roundtable, Pappy Martin Legacy Jazz Collective, Western New York Regional Economic Development Council, Erie County Commission on the Status of Women, The Western New York Women's Foundation, CoNECT and Community Health Worker Network of Buffalo, Buffalo State College Council, Buffalo and Erie County Workforce Development Board, Western New York Power Proceeds Allocation Board, Independent Health Association, NYS Re-Entry Council, NYS Farmer Labor Wage Board, and National Urban League. Each year, over the last decade she was recognized by Buffalo Business First as one of the most influential leaders in Western New York and in 2021, she was inducted in the Buffalo Business Hall of Fame. In addition, Brenda is an advisor and mentor to many individuals and community groups in Buffalo and across the country.
Brenda has received numerous awards and recognitions for her advocacy, leadership and service at the local, state and national levels. She is particularly proud of her induction in the Western New York Women's Hall of Fame, receiving the National Urban League Women of Power and, most recently, the Buffalo Urban League William L. Evans and Whitney M. Young Humanitarian Awards.
Born and raised surrounded by a loving family in Brooklyn, New York, she came to Buffalo for college. She received her undergraduate degree in Human Services from Buffalo State College and her graduate certification in Human Resources from the University at Buffalo, School of Management.
Brenda and her husband, Gerald, reside in Buffalo, New York where they raised their children. Her faith continues to allow her and her family to live a richly blessed life.
THE MODERATOR

Trina Burruss-Chief Executive Officer, United Way of Buffalo & Erie County
Trina Burruss, President and CEO of United Way of Buffalo & Erie County, is a dynamic community leader committed to excellence through collaboration and a true Buffalo booster.
Trina first came to United Way in July of 2021 as Chief Operating Officer, where she quickly established herself as a visionary and energetic voice within the United Way organization. These qualities, combined with her 30+ years of experience in the financial services industry, led to her being appointed President and CEO in January of 2023.
Under Trina's leadership, United Way brings people, organizations and resources together to create systemic community change – breaking a cycle of hardship that affects 40% of Erie County families. Trina leads the organization's efforts to mobilize and invest millions of dollars each year to address pressing local needs in Health, Education and Financial Stability, and to engage the entire community in program building, planning, advocacy and volunteer engagement in order to build an equitable, thriving and united community.
Prior to joining United Way, Trina was Senior Vice President & District Manager for Northwest. In this capacity Trina combined her passion for retail banking and helping the community. Trina led numerous community initiatives during her time in banking, developing relationships with nonprofits and investing millions of dollars in philanthropic support into helping community members build the financial well-being they need to thrive. Her efforts led to, among other things, the opening of a new Northwest branch office on Jefferson Avenue, launching new community financial wellness initiatives and shepherding internal and external practices to advance diversity, equity and inclusion.
Throughout her career, Trina has been heavily involved in the Buffalo community in a variety of volunteer leadership roles. Trina currently serves on the Board of Directors for Say Yes, Buffalo Urban Development Corp, and the Bank on Buffalo Advisory Council, and is co-chair of Live Well Erie. For her work, inside and outside of the workplace, Trina has received numerous awards and accolades, including a Business First 2022 C-Level Executives Award, recognition as part of the Business First Power 250, Power 100 Business Leaders of Color and one of Buffalo's Most Powerful Women, Branch and Branch Manager of the Year, Black Achiever Award, Community Service Banker, Diversity Award and Sales Excellence Club. Trina is a member of the Delta Sigma Theta Sorority Inc Buffalo Alumnae Chapter.
Trina received her bachelor's degree in business administration from Medaille College and her master's degree in executive leadership and change from Daemen College.
Trina lives in Buffalo with her husband of 36 years, Cedric. They have four children and are also proud grandparents of four.
THE PANELISTS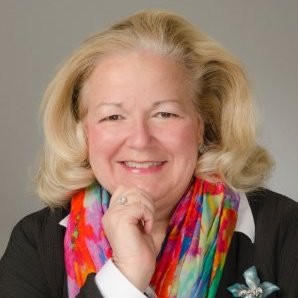 Paulette Cooke - Retired Banking Executive
During her 40 year career at HSBC, Paulette held progressive leadership roles, to the level of Regional President & Executive Vice-President, in the areas of Compliance & Risk Management, Retail Banking, Small Business Banking, Customer Service, Program/Project Management, Human Resources and Operations Management. She has led high performance organizations of up to 2,000 employees in multiple domestic and global locations.
Her areas of expertise include defining strategic plans, building consensus among diverse audiences, managing relationships with key stakeholders (including regulators), identifying and implementing risk mitigation plans, and driving operational excellence in large organizations. Paulette has provided strong leadership and direction for several community organizations; most recently Director or Chairperson roles with The United Way of Buffalo & Erie County, Zoological Society of Buffalo, WNY Small Business Administration, and WNY Clinical Information Exchange. In addition to her role as a Vice Chair of the Board of Directors for the United Way, Paulette was asked to lead the 2008 – 2009 and the 2017 and 2018 Community Campaigns. Previous work with the Small Business Advisory Board activity not only included close coordination with the local Small Business Administration (SBA), but also support for formal recognition programs for local small businesses. The Western New York Foundation provides grants and support to improve the quality of life in 8 counties in Western New York. As Board President and chair of several key committees, Paulette helped shape the direction and processes of the Foundation. As a board member for the Buffalo and Erie County Botanical Gardens, Paulette participated in growth and expansion initiatives, executive search and finance committee activities including he Rain Forest Exhibit, the Sea Otter habitat and future expansion plans.
Kawanza Humphrey - Chief Human Resources Officer, VyStar Credit Union
Kawanza Humphrey serves as Chief Human Resources Officer for VyStar Credit Union. In her role, she is responsible for leading the credit union's human resources efforts including talent acquisition, employee relations, benefits, compensation, organizational performance and development, and Culture and Belonging.
Kawanza has more than 20 years of experience in the banking industry. She served as Senior Vice President of Corporate Responsibility for the Eastern Region of KeyBank. Prior to KeyBank, Kawanza held several leadership positions at HSBC after completing the organization's Executive Development Program. She earned a bachelor's degree in English/African American Studies from the University of Buffalo and a master's degree in Executive Leadership and Change from Daemen University.
Kawanza is passionate about volunteerism and economic development. In addition to her role at VyStar, she is a member of the Board of Directors for READ USA, Inc. and the University of North Florida's Foundation Board. In New York, she volunteered with several nonprofit organizations including serving on the Board of Directors for the Sisters Hospital Foundation, WNY Women's Foundation and the Ralph C Wilson Jr. Foundation's Program Committee. She is a member of Delta Sigma Theta Sorority, Inc., The Links, Inc. and Phi Beta Kappa. Kawanza was named to Buffalo Business First's Power 200 Women, has been recognized as a Woman of Influence, a 40 under 40 recipient, and a Black Achiever in Industry.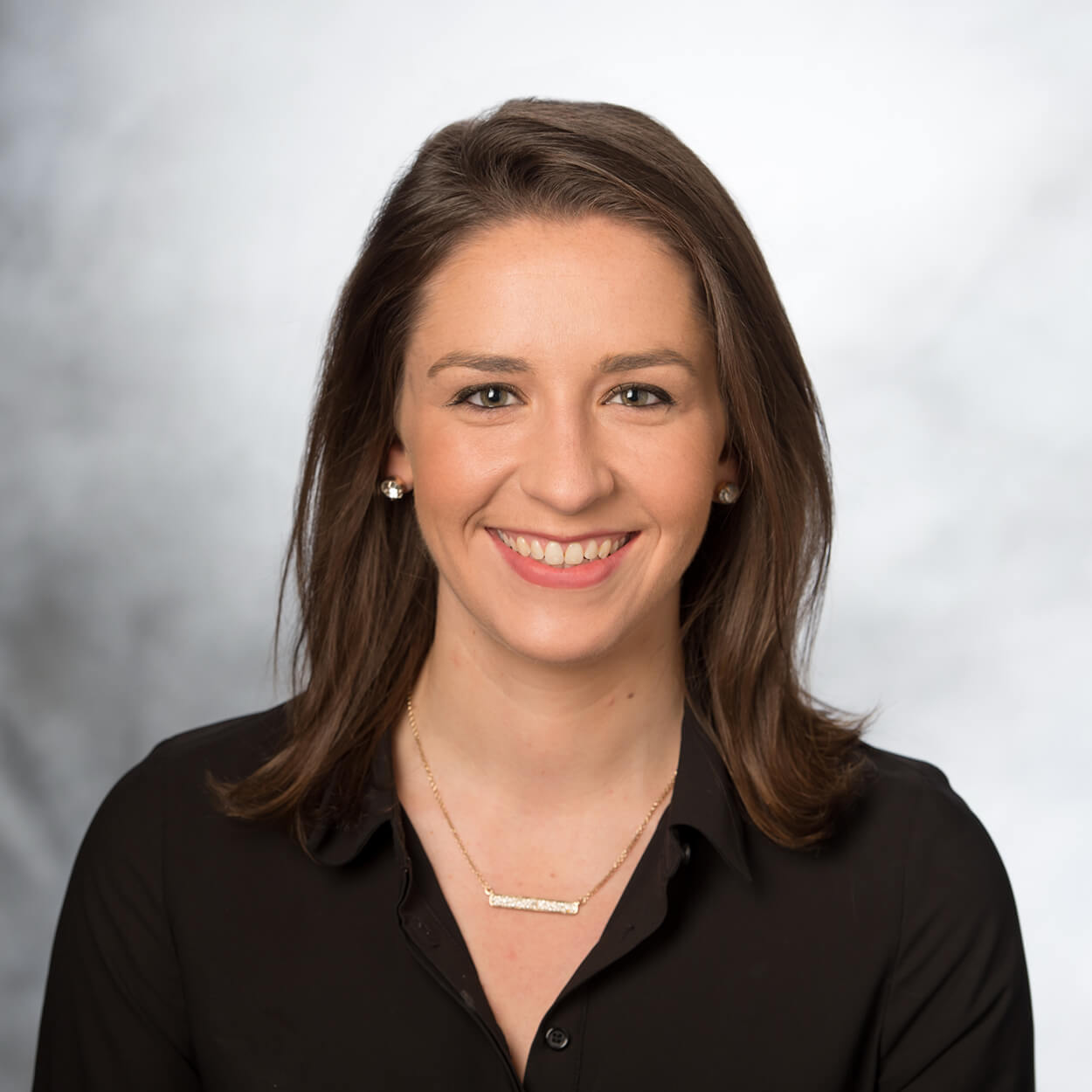 Anna Stolzenburg - Director of Social Media Content Strategy, Pegula Sports and Entertainment
Anna Stolzenburg is the Director of Social Media Content and Strategy at Pegula Sports and Entertainment, overseeing all social media efforts for the Buffalo Bills and Buffalo Sabres, as well as other brands within the PSE portfolio.
Anna is a native of East Amherst, NY, and received a BA from Syracuse University in Broadcast Journalism and Political Science. She is active in her Buffalo community, including as a Board Member at the United Way of Buffalo & Erie County, Frank Lloyd Wright's Darwin Martin House, and the Buffalo Bills Foundation. A member of Phi Beta Kappa, Anna was named a Buffalo Business First 30 Under 30 honoree in 2020.
Thank you to our sponsors
Breakfast is Sponsored By
Caffenation Station Sponsored by


We are Women United.
Women United is a diverse, vibrant community of women bound together by a sense of belonging - to each other, to United Way's mission and to the community we call home. Members have the opportunity to network with like minded-women, make an impact through volunteerism, and to participate in events that inspire women and children to reach their full potential.
Women United members give $500 annually with a minimum of $250 directed to the United Way. To become a member and for more information on Women United, click here.

Mark Your Calendars
Join Women United at these upcoming volunteer and networking events.
Saturday, April 29, 2023
WNY Girls in Sports @ University of Buffalo
Volunteer as a Team Leader to help build young girls confidence while guiding them through various sports stations and motivational activities. Sign up here.
Wednesday, June 21, 2023
UWBEC Day of Caring
Join Women United volunteers at the Community Baby Shower packing party during the exciting return of United Way's Day of Caring. Express interest here.
Monday, September 11, 2023
Gateway to Golf: A Ladies Only Golf Outing @ Transit Valley Country Club
Play in a 9-hole scramble or participate in a golf clinic while having a great time, making connections and feeling capable and empowered on the golf course. Join the info list here.